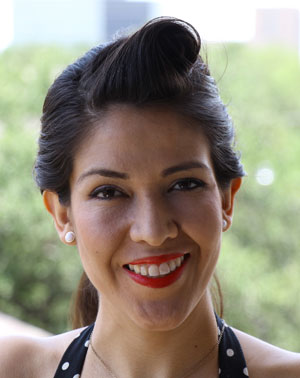 Hola chicas, yo soy latina (Peruana). Me considero una persona muy apasionada por el arte en general, yo pienso que estamos rodeados de arte, tanto en la naturaleza, en los elementos arquitectónicos  en como lucimos y nos presentamos al resto y tambien en el arte de cocinar. Yo soy una Arquitecta en papeles no ejerci mi carrera por mucho tiempo, al mudarme a USA cambie de rubro a diseño grafico y de web.
En mi blog podrás encontrar mas que todo manualidades, si te preguntas porque tantas manualidades,  la respuesta es muy facil soy loca sobre DIYs. A mi me atraen los proyecto de hacerlo tu misma "DIY". Me encanta utilizar materiales sencillos para hacer cosas hermosas. No se si tiene relación con mis estudios de architectura pero la verdad me fascinan hacer cosas con mis manos y diseñar. El mundo del diseño es tan grande comenzando por cosas simples como el diseño de un logo o una pagina web, e incluyendo el diseño de Flores gigantes.
Porque decidi usar el nickname de AvantiMorocha?
Bueno avanti es una palabra italiana que significa ir hacia adelante y morocha es la gente de color de cabello oscuro y algunos casos tambien se usa para la piel canela o oscura. Morocha es mi galleta peruana favorita 🙂 Ademas Avanti Morocha es tambien el nombre de la canción que mas me gusta de la banda Caballeros de la Quena.
Espero que mi blog les guste y les parezca util.
No te olvides de suscribir a mi canal en Youtube para mantenerte al tanto de mis video
Hi Ladies, here a little more about me, I'm Latina (Peruana), I consider myself very passionate about art in general. I believe art is around us in everything. I can find art in nature, architecture, cooking and even in the way people present themselves. I have a BS in Architecture however when I moved to the USA I changed my career path and gravitated toward graphic and web design. Here I am, and I've decided to start this blog to show some of my unique character traits which my friends used to ask me about. Which includes my hair, my clothes, my makeup. I am also a passionate cook and so here I am making this blog as a way to share whom I am.
The main topic on my blog are DIY. If you are wonder why? Here is the reason I love CRAFTS. I'm a  crazy crafter 🙂 Like I said on my Etsy shop "Craftiness is Happiness". Maybe It's because I studied architecture but I love making things with my hands. I love designing pretty much everything I can, it could be making a logo, a website, a book cover, paper flowers, etc.
Why did I use Avanti Morocha as my nickname?
Avanti is an Italian word that means going forward. Morocha refers to being brunette and in some cases it can refer to darker skin (brown …hehe). It's also the name of my favorite cookies 🙂 Plus Avanti Morocha is my favorite song by "Caballeros de la Quena".
Don't forget to subscribe to my YouTube channel
Vector Artwork in some of my post –> –"made by Freepik.com"