I have been living in this beautiful country for almost 9 years. I never though I'd make a life here in the United States, I always intended on returning to my country to pursue my career as an architect.
Originally, I came to improved my English and have some international experiences, but right in the middle of my stay the unexpected happened; I never expected to in fall in love. Now as a citizen of the United States my husband and I are living the American dream. I'm very grateful for all of the opportunities this country has provided me. I enjoy celebrating the 4th of July it's a great excuse to get together with amazing friend, eat, and celebrate American Independence.
To accessorize your 4th of July, I've put together this easy DIY hair bow clip. The accessory is simple and essential to any 4th of July celebration. Additionally, this DIY would be excellent as a show of support to our United States Soccer Team in the World Cup. Join me in cheering them on as they take on Germany tomorrow.

Supplies
• Patriotic bows
• Hair clip
• Small piece of felt
• Hot glue gun

Materiales
• Moños patrióticos
• Gancho
• Un pedazo de fieltro
• Pistola de silicona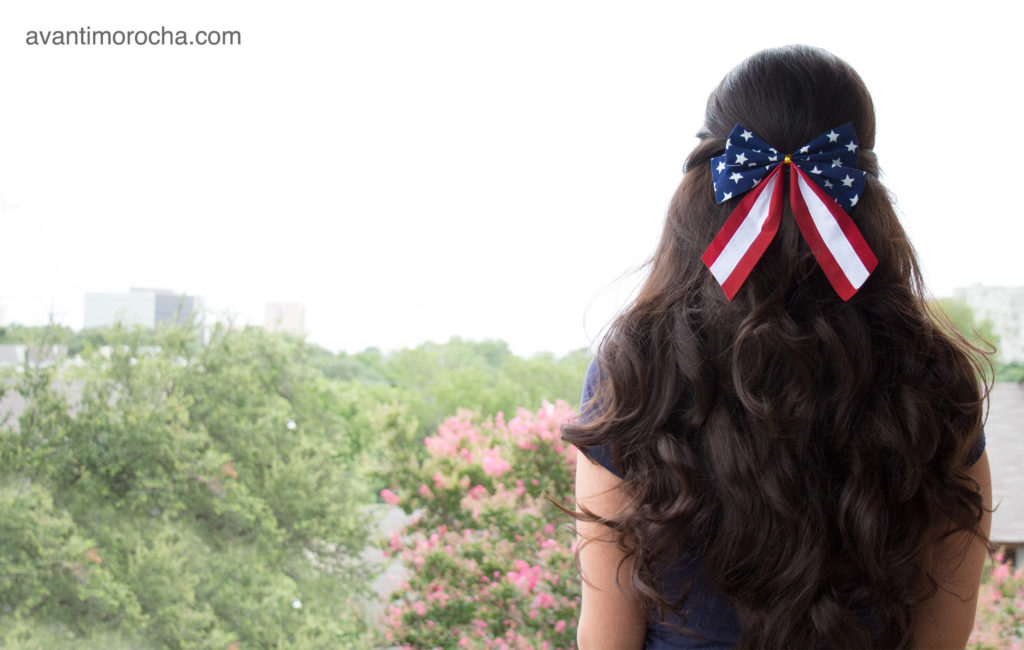 WATCH THE VIDEO TUTORIAL