A couple of weeks ago I received a Cricut Newsletter where they announced that Design Space is now available in Spanish, Portuguese, French, German and Dutch. This was great news for me since a big part of my audience speaks Spanish, and I've been asked more than a few times how to change Design Space to Spanish. In the past, the only way I knew how to change the language settings in the mobile app of Design Space. I'm incredibly pleased to know that Cricut is taking care of their international market.
Watch the video tutorial to see how to change the language of Design Space to any of the ones that are supported by Cricut.

Hace un par de semanas recibí un boletín electronico de Cricut en el que anunciaban que Design Space ahora está disponible en Español, Portugués, Francés. Alemán y Holandes. Esta fue una gran noticia para mí ya que una gran parte de mi audiencia habla español, y varias veces me han preguntado cómo cambiar Design Space al español. En el pasado, la única forma en que sabía cambiar la configuración de idioma era en la aplicación móvil de Design Space, pero ahora ya puedes hacerlp en la computadora. Estoy increíblemente contenta de saber que Cricut se está dándole la importancia que se merece al su mercado internacional.
Mire el video tutorial para ver cómo cambiar el idioma de Design Space a Español.
If you liked this post, I'd so appreciate your pins and shares! Don't forget to follow me on my social media.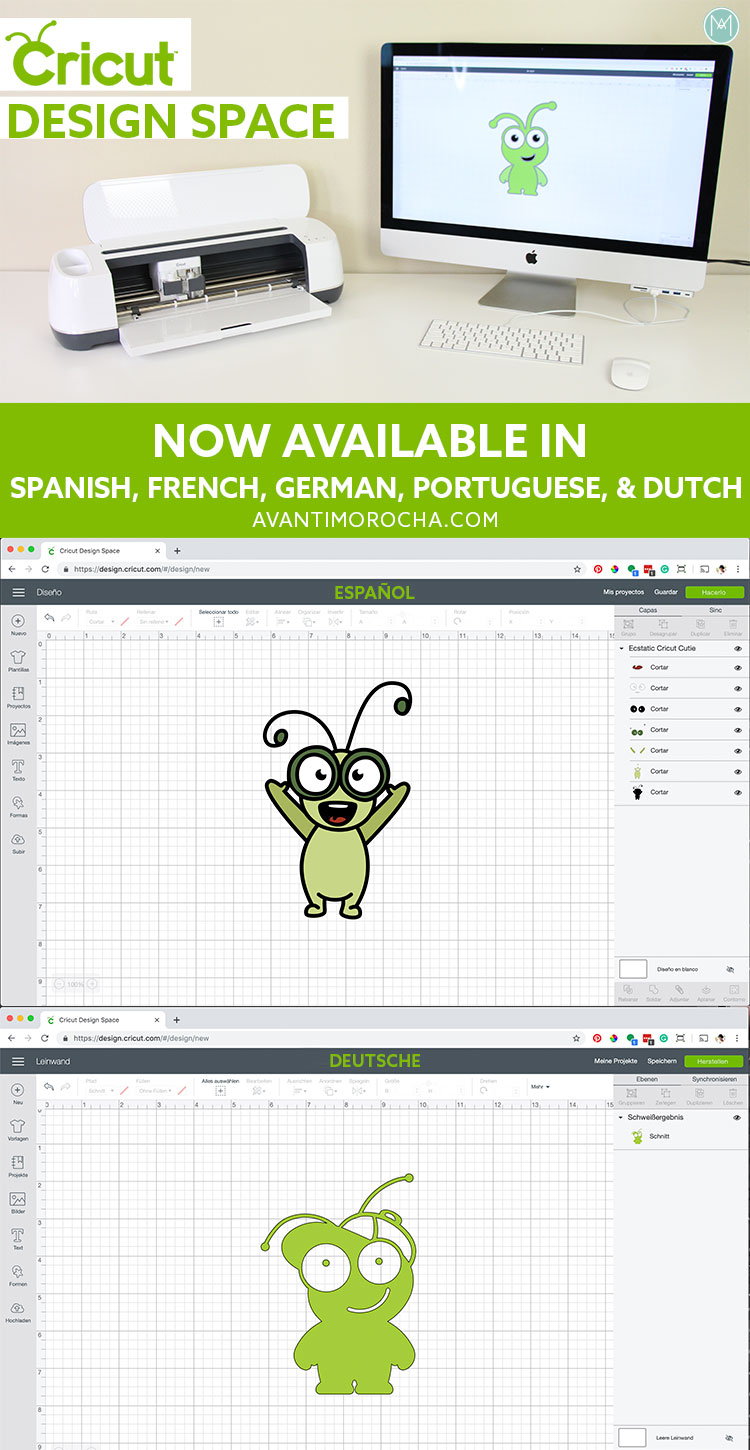 This post contains affiliate links and I earn a small commission if you make a purchase after clicking on my links. It doesn't cost you any extra.
Buy a Cricut Maker | Buy the Cricut Pens | Subscribe to Cricut Access