This is an easy and inexpensive project to decorate your home. Botanical prints are so trendy; you can see them at many different stores. I have seen a couple of them at Pottery Barn and they were gorgeous but didn't see myself spending more than $100 on a print. Instead, I decided to buy watercolors and make my own art.
To make this project I bought Winsor and Newton watercolor paint, which has great reviews on Amazon. I also got a good quality watercolor paper. I've heard watercolor experts saying, "good quality paper makes a big difference" and helps to get good results. When you are new to watercolor you don't really know how much water you should use. Cheap watercolor paper will bleed more than good quality paper. I also went to Michael and bought at least 5 brushes, silly me! I thought I'll need them but for this project you only need two, a spotted and round brush. I made this project at a fraction of the cost I'll have spent if buying a single botanical print at the store.
I hope you like this DIY and if you make it don't forget to share a picture on my Facebook page or tag me on Instagram I'd love to see it.

Este es un proyecto muy fácil y económico que puedes hacer para decorar tu hogar. Los estampados botánicos están de moda; puedes verlos en diferentes tiendas. He visto un par de ellos en la tienda Pottery Barn, eran preciosos, pero no me veo gastando más de $ 100 en una impresión, así que decidí comprar acuarelas y hacer mi propio arte.
Para hacer este proyecto, compré acuarela de la marca Winsor y Newton que tiene excelentes reviews en Amazon y también compre un papel de acuarela de buena calidad. He escuchado a expertos en acuarela decir " una buena calidad de papel hace una gran diferencia" y también te ayuda a obtener buenos resultados. Cuando eres nuevo en la acuarela, no sabes realmente cuánta agua debes usar. Un papel barato de acuarela sangra más que papel de buena calidad. También fui a Michaels y compré al menos 5 pinceles. Pensé que los necesitaría, pero para este proyecto, solo necesitas dos, un pincel delgado y de punta redondo. Hice este proyecto por una fracción del costo que habría gastado si lo hubiera comprado en la tienda.
Espero que te guste este bricolaje y si lo haces no olvides compartir una imagen en mi página de Facebook o etiquetarme en Instagram. Me encantaría verlo.
Materiales
Acuarelas
Papel de acuarelas
Pinceles
Marcos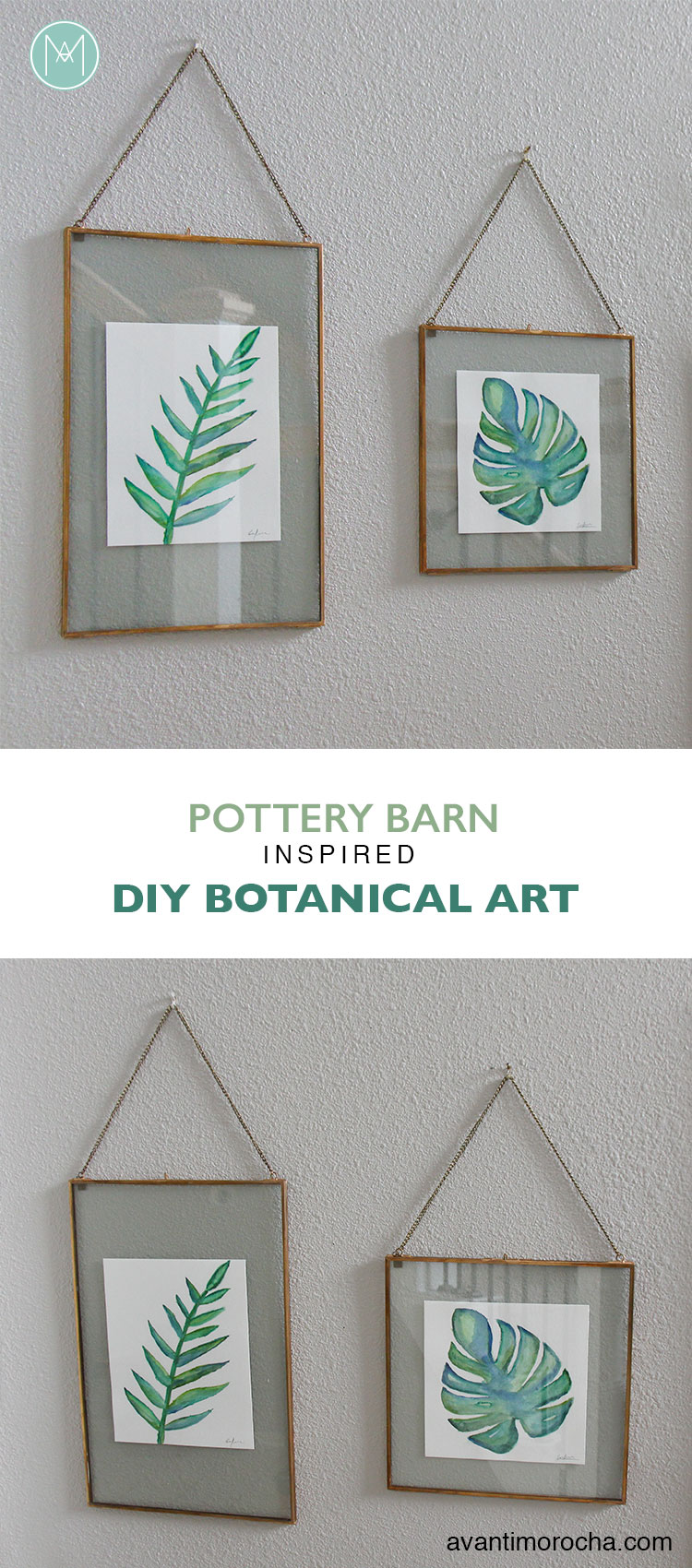 WATCH THE VIDEO TUTORIAL | VE EL VIDEO TUTORIAL