Me encanta hacer DIY para las fiestas. En esta oportunidad me uni con la compañía Graphicstock.
Como diseñadora gráfica siempre estoy en búsqueda de imágenes con buena resolución que pueda usar en mis proyectos. GraphicStock tiene mas de 300.000 imágenes, y lo mejor de todo es que son libres de regalías, lo que quiere decir que las puedo usar como yo vea conveniente. Como miembro de GraphicStock puedes no hay ningún límite de descarga, puedes bajar la cantidad de imágenes que desees.
Como verán en el video este DIY es bien sencillo. Si tienen planeado usar los portavasos diariamente les recomiendo usar un sellador como "Krylon® Make It Last". Espero que este DIY les guste y si lo hacen lo hacen no se olviden de compartir una foto conmigo en mi pagina de Facebook o etiquetarme en Instagram.
I love making DIYs for the holiday, this time I teamed up with GraphicStock to make these adorable Christmas Coasters. As a graphic designer I'm always in need of high-resolution images for my projects. GraphiStock has more than 300,000 images to choose from; the best part is they are Royalty free, which means I can use them as I see fit. Being a GraphicStock member let's you download as many images as you want with no caps.
As you'll see in the video, this is a super easy DIY. If you're planning to use the coaster on a daily basis, my only recommendation will be to use a spray sealer like "Krylon® Make It Last". If you make these coaster please share a picture with me.
Materiales
Imágenes de buena calidad (GraphicStock)
Mayólicas (10cm)
Mod Podge
Espongita
fieltro
Cortador, tijera
Pistola de Sicilicona
Opcional – "Krylon® Make It Last" Clear sealer
Supplies
Good quality images
Tiles 4 1/4in (10.5cm)
Mod podge
Sponge
Felt
X-acto, scissor
Hot glue gun
Optional – "Krylon® Make It Last" Clear sealer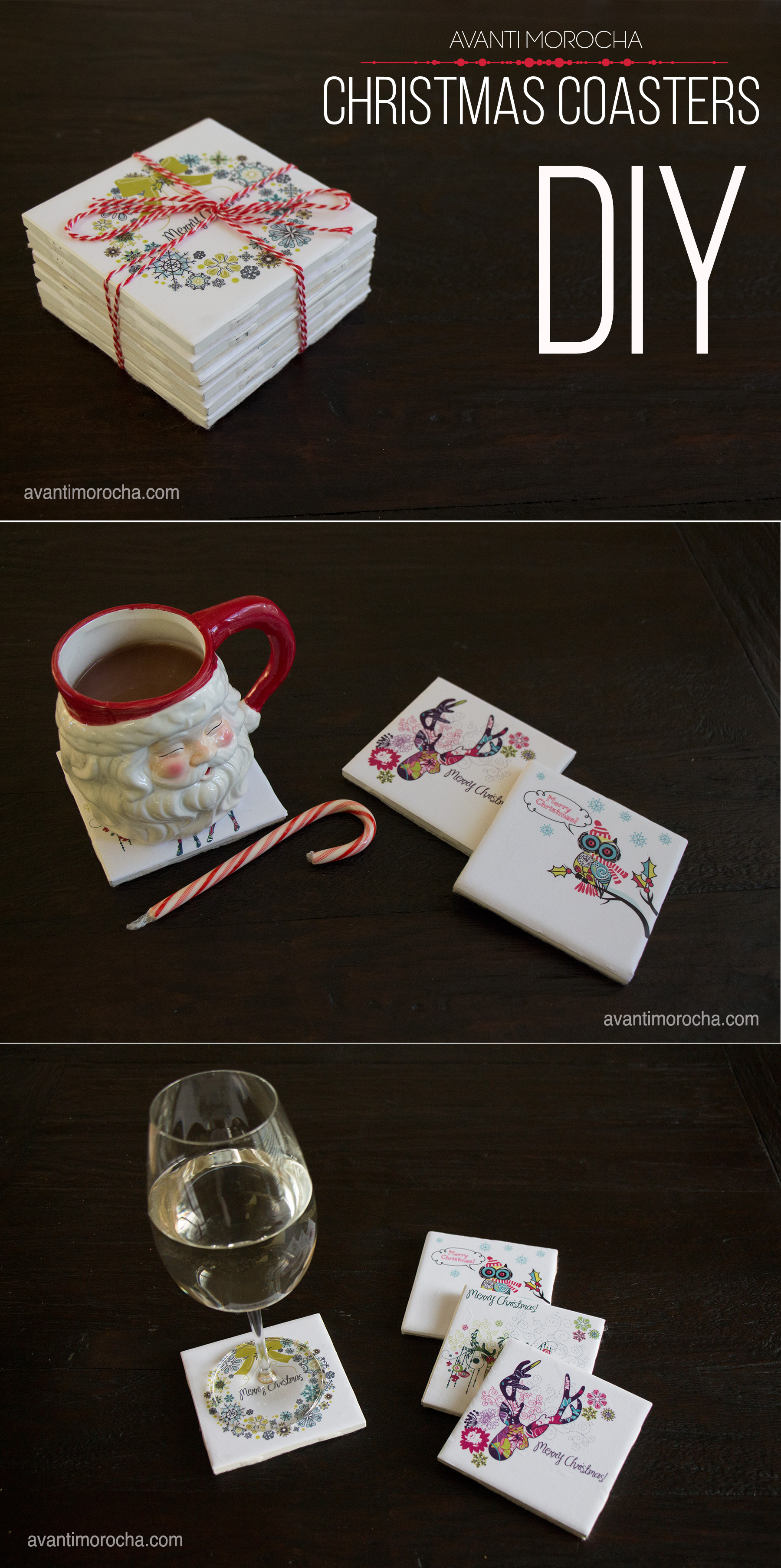 WATCH THE VIDEO TUTORIAL WITH ENGLISH SUBTITLES
If you liked this post, I'd so appreciate your pins and shares! If you make these Christmas Coasters please share a pic on my Facebook page or tag me on Instagram. I'd love to see it.