Me encanta hacer mis propias decoraciones de Navidad. Esta vez decidí hacer unos árboles navideños usando filtros de café y espumillón dorado.
Estos dos materiales son súper económicos, se que en muchos países a veces los filtros de papel no son tan económicos y en algunos casos son difíciles de encontrar, en todo caso pueden usar círculos de papel crepe o papel seda como reemplazo. Como verán en el tutorial use porta velas como la base de los árboles los cuales pinte previamente con pintura dorada y blanca. Ustedes pueden comprar o hacer los conos de papel, yo hice los míos usando cartulina que me quedaba de un proyecto anterior. Estos árboles navideños quedaron muy lindos estoy segura que este proyecto les va a encantar, por favor si lo hacen no se olviden de compartir una foto conmigo en mi pagina de Facebook
I love making my own Christmas decorations. This time I decided to make Christmas trees using coffee filters and gold tinsel. These two materials are really affordable in the USA however in some countries coffee filters may be difficult to find. If you are not able to find coffee filters you can use crepe or tissue paper circles. As you will see in the tutorial I use candleholders as the base for the trees, which I previously painted with gold and white paint. For the cone, you can buy them or make them using poster board. These Christmas tree looks amazing and I am sure that you'll love this DIY as much as I did. Please, if you make it don't forget to share a photo with me on my Facebook page.
Materiales
• Cono de papel o tecnopor
• 100 filtros de café
• Espumillón dorado
• Porta velas
• Ornamentos de estrellas
• Tijera, pegamento y pistola de silicona

Supplies
• Paper or Styrofoam cone
• 100 coffee filters
• Tinsel garland
• Candleholders
• Star ornaments
• Scissors, glue and glue gun

DOWNLOAD PRINTABLE CONE PATTERN HERE
DESCARGAR MOLDE DEL CONO AQUI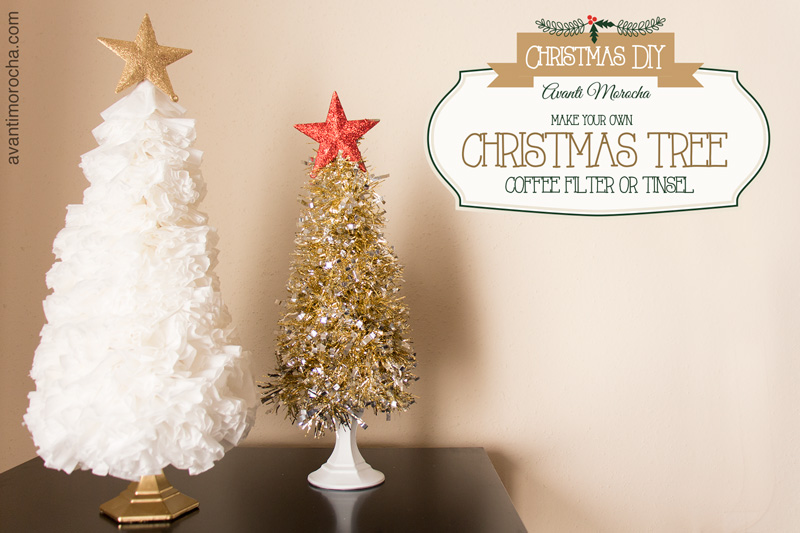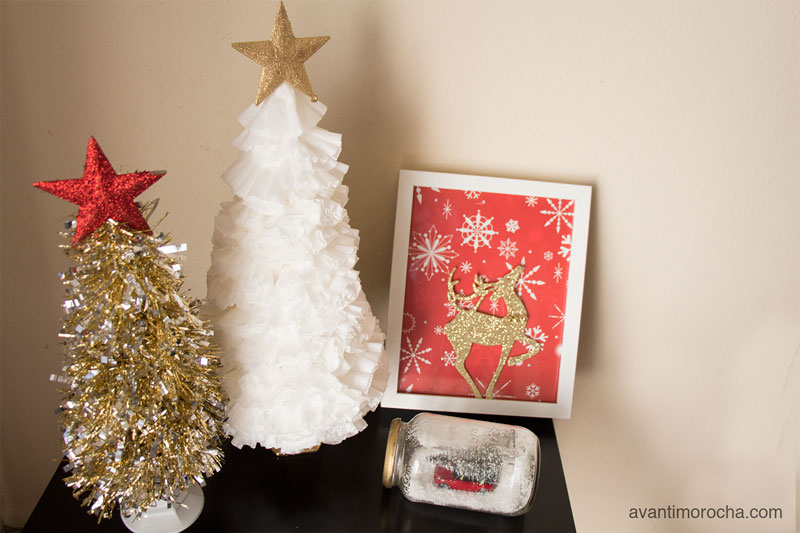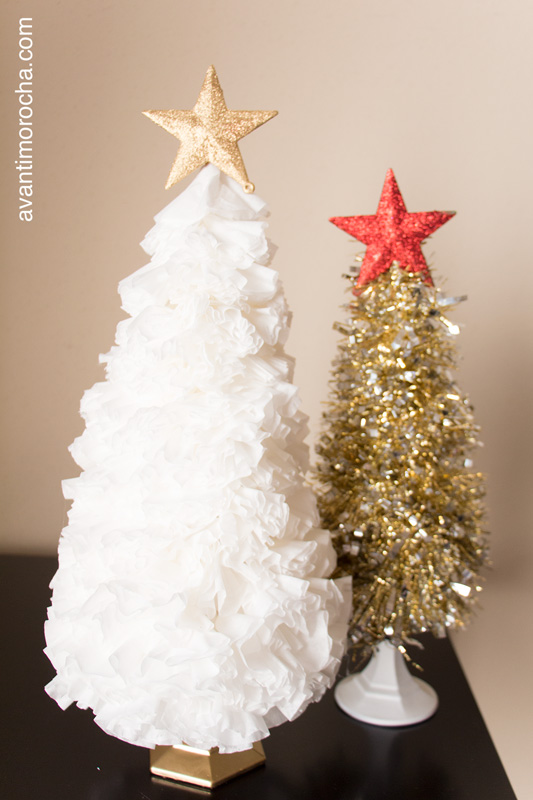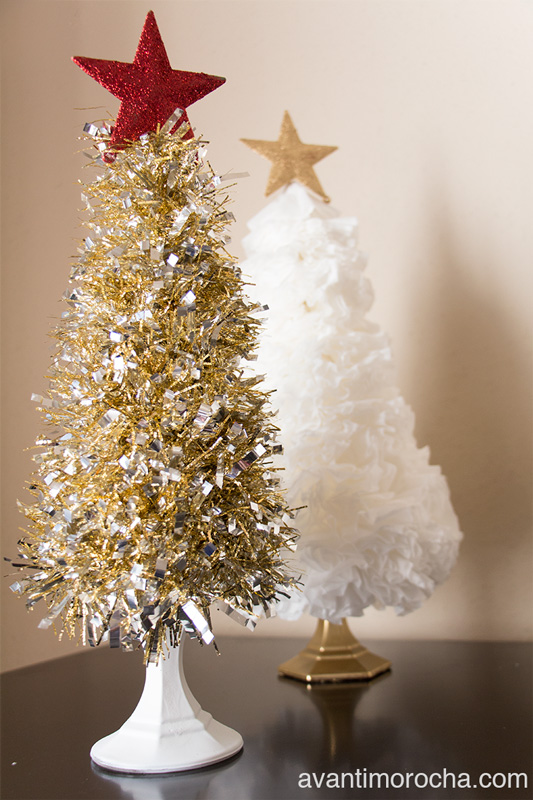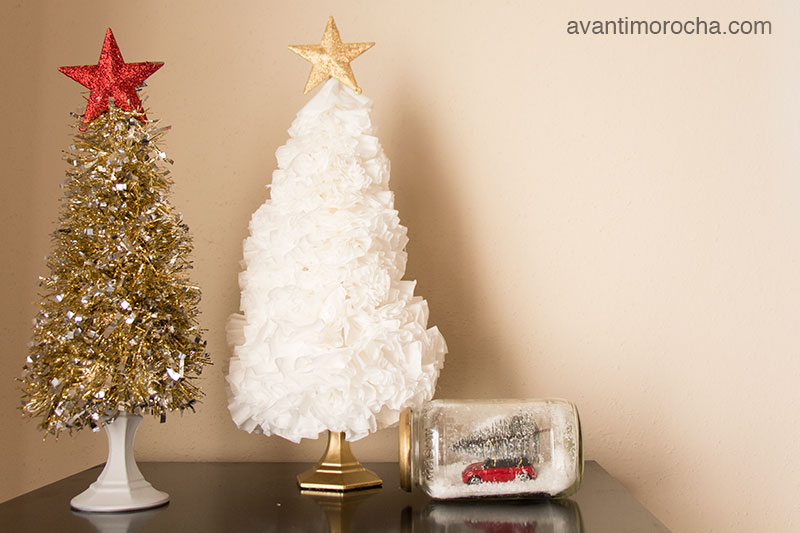 WATCH THE VIDEO TUTORIAL WITH ENGLISH SUBTITLES
If you liked this post, I'd so appreciate your pins and shares! If you make any of these Christmas Trees please share a pic on my Facebook page. I'd love to see it .