Chicas, definitivamente me enamore de este proyecto, como se acuerdan hice también unos adornos navideños con el motivo de globos de aire y me encantaron, decidí hacer uno para San Valentín, la inspiración vino de los adornos de la boda de una de mi amiga en Argentina, vi estos globos tan lindos y me pareció una excelente idea.  Por lo que pude ver en las fotos del matrimonio no estoy segura si ellos usaron globos o pelotas de playa, que también me parece una buena opción, especialmente si uno tiene un negocio de eventos creo que seria mejor la bolas de playa porque duran mas tiempo. La verdad no tengo idea si venden globos que tengas diferentes colores en secciones, por eso es que yo pinte el globo que compre, les recomiendo pintar usando pintura acrílica, otra sugerencia si tienen miedo que el globo se reviente es forrarlo usando la técnica de papel mache y luego lo pintan. El proyecto es fácil pero toma tiempo, especialmente porque tienen que dejar secar las capas de pintura. Como sabrán si uno no tiene jardín las flores son costosas sin embargo uno puede hacer rosas de papel seda o crepe que resultan muy económicas ( Click here para ver el tutorial). En este proyecto yo use las flores de papel pero ustedes pueden usar flores naturales u otro tipo de relleno, por ejemplo si los usan para un baby shower pueden colocar peluches como le digo dejen volar su imaginación. Si tienen alguna duda sobre el proyecto déjenme un comentario.
Materiales
• Globo
• Flores de papel- (
Dale click aquí para el tutorial
)
• Una caja pequeña
• Pinturas acrílicas
• Pincel, esponja
• Cinta scotch
• Cinta masking
• Cinta dorada
• Tijeras
Supplies
• Balloon (punch ball)
• Paper Flowers (
Click here for the tutorial
)
• Small box
• Acrylic paints
• Brush, sponge
• Scotch tape
• Masking Tape
• Ribbon
• Scissors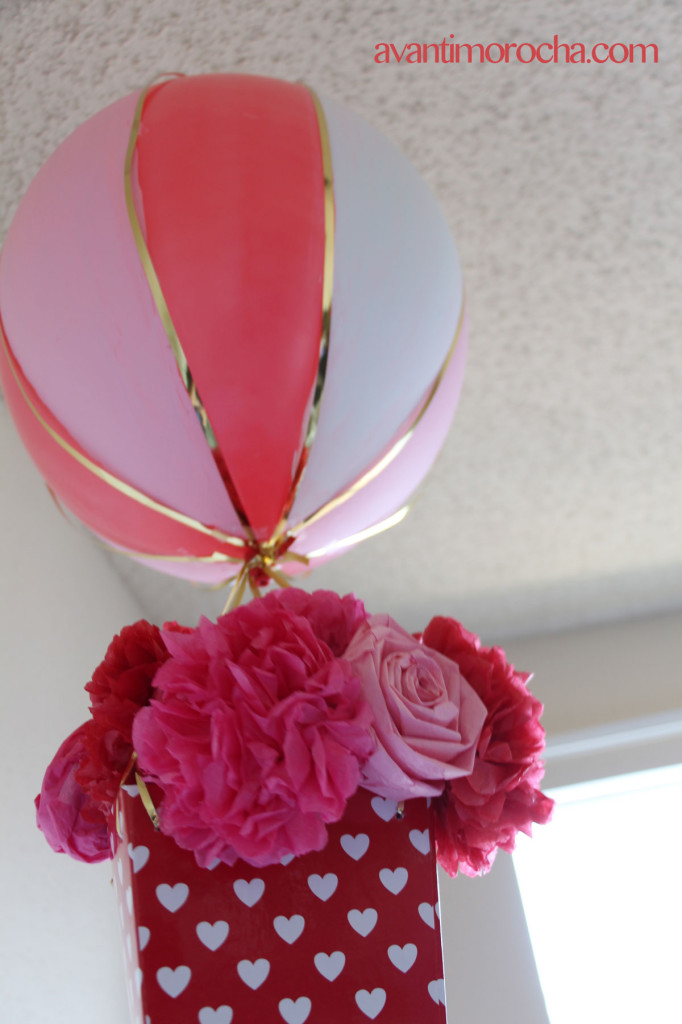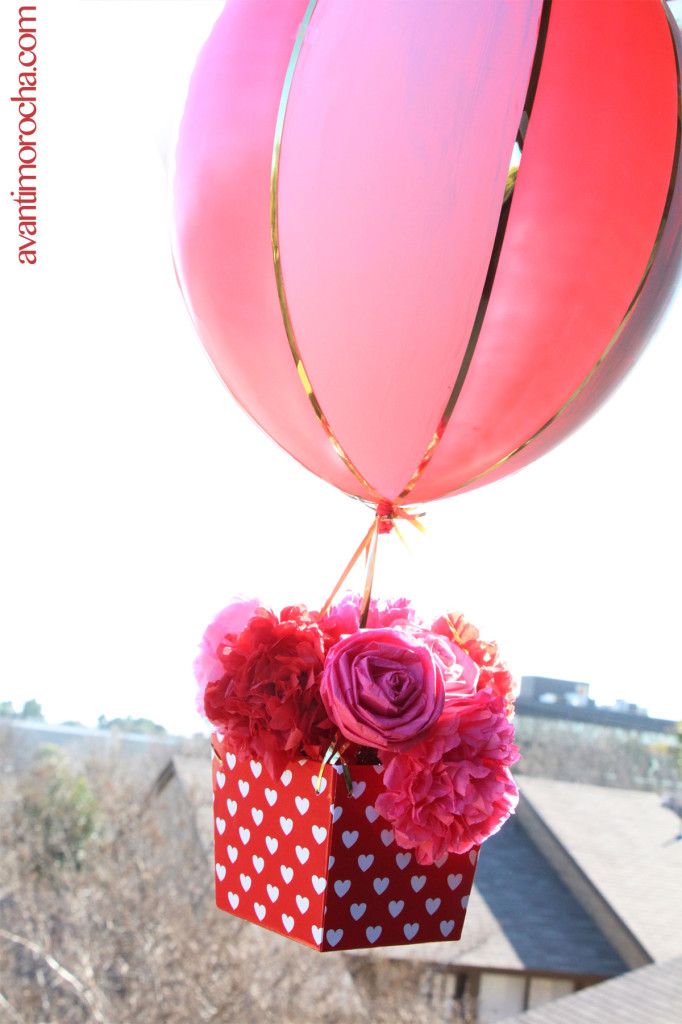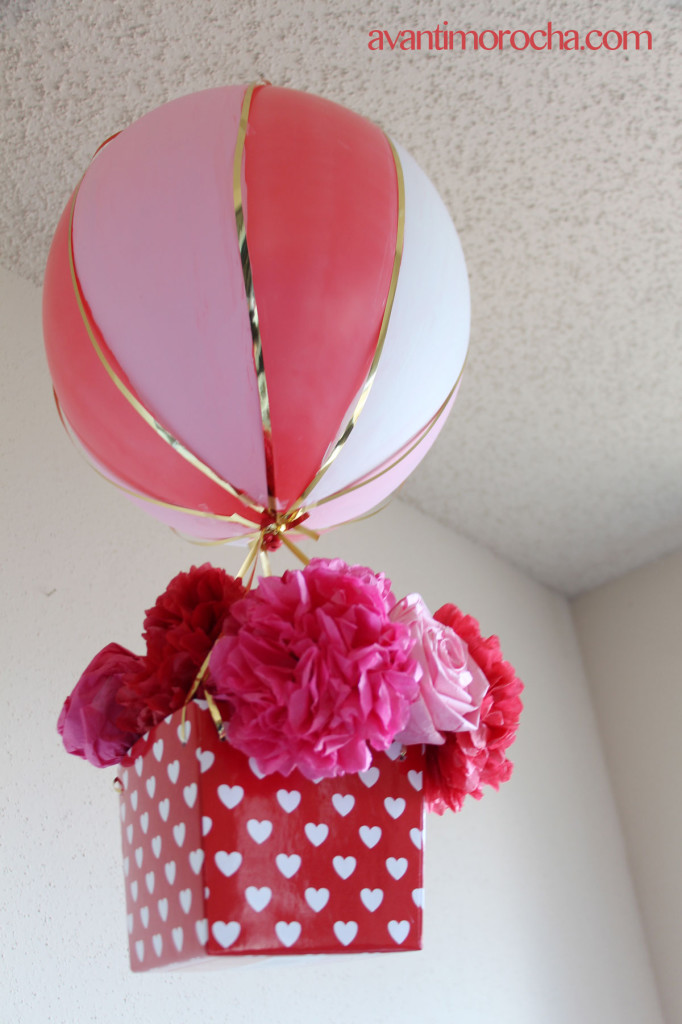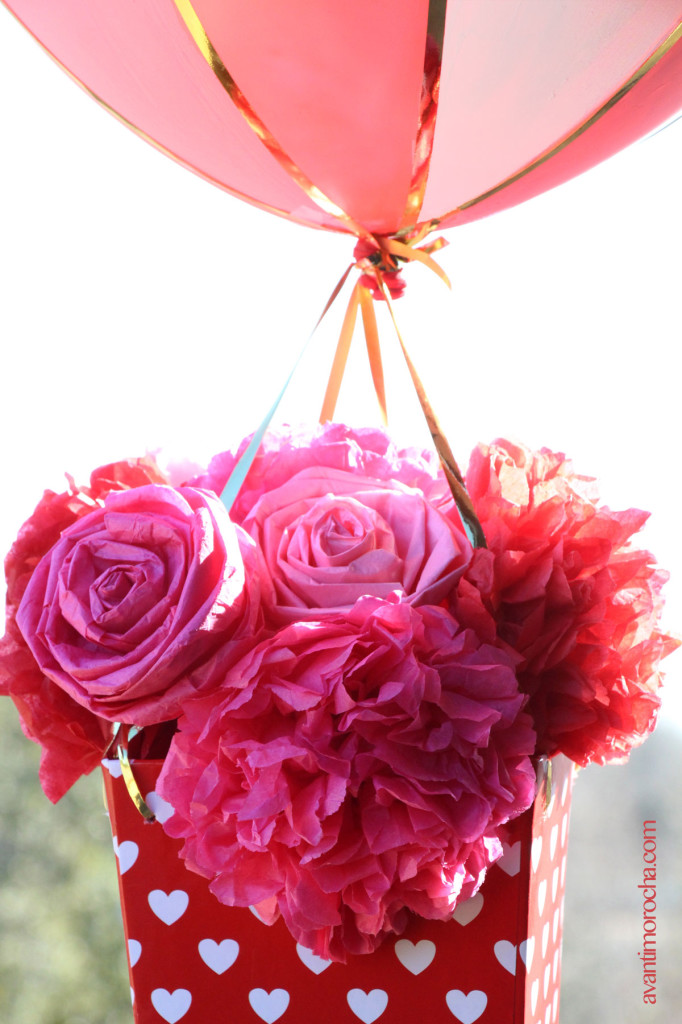 Importante / Important
Excelente decoración para eventos como San Valentin, bodas, quinceañeros, cumpleaños y mas. El adorno se mantiene en buenas condiciones como por 4 días, luego el aire comienza a salir del globo, y se va desinflando, si ustedes quieren que dure mas les recomiendo forra el globo con la técnica de papel mache y luego pintarlo.
This is a great decoration for events like Valentine's Day, weddings, sweet sixteen, and birthdays. The decoration stays in good condition for about 4 days then the balloon start losing air. If you want to keep this decoration for a longer time I'll recommend covering the balloon with paper mache and then painting it.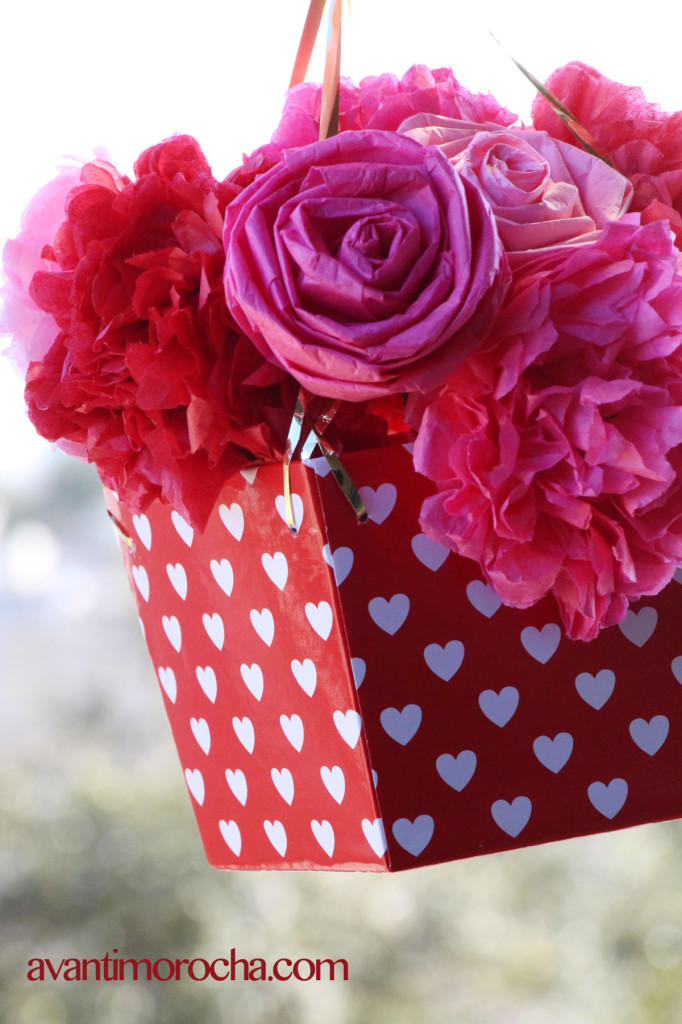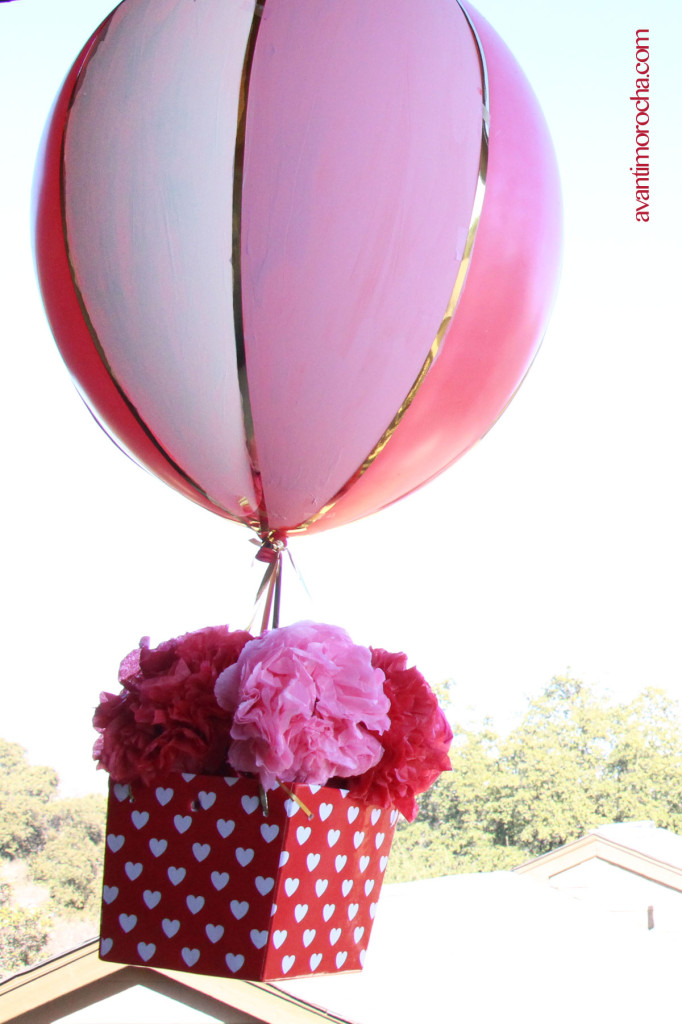 WATCH THE VIDEO TUTORIAL WITH ENGLISH SUBTITLES