If you follow me for a while you know how much I love succulents. In this video, I'm going to teach you how to use paper succulents in 5 different ways to make 5 unique projects. The patterns to make these paper succulents are available for purchase on my Etsy shop as SVG, PNG, and PDF files which can be used with most cutting machines; I prefer Cricut or Cameo. You can use the PDF file if you want to cut the pieces by hand.  If you are wondering why to use a paper succulent instead of a real one here are three reasons:
A paper succulent will last a very long time without any maintenance.
Paper succulents are a lot cheaper than purchasing real ones, especially when you need a lot of them.
Most importantly, they're fun to make and look adorable
WATCH THE VIDEO


Si me sigues ya de tiempo sabrás que me encantan las suculentas. En este video, voy a enseñarte cómo usar suculentas de papel de 5 formas diferentes para hacer 5 proyectos únicos. Los moldes para hacer estas suculentas de papel están disponibles para su compra en mi tienda Etsy como archivos SVG, PNG and PDF. Puedes usar con la mayoría de las máquinas de corte; yo prefiero refiero Cricut o Cameo. Puedes usar el archivo PDF si quieres cortar las piezas a mano. Si te pregunta por qué usar un suculentas de papel en lugar de plantas reales aquí tres razones:
Las suculentas de papel durarán mucho tiempo sin ningún mantenimiento.
Las suculentas de papel son mucho más baratas que las reales. Especialmente cuando necesitas varias plantas.
Lo más importante, son fáciles de hacer y se ven genial
VE EL VIDEO TUTORIAL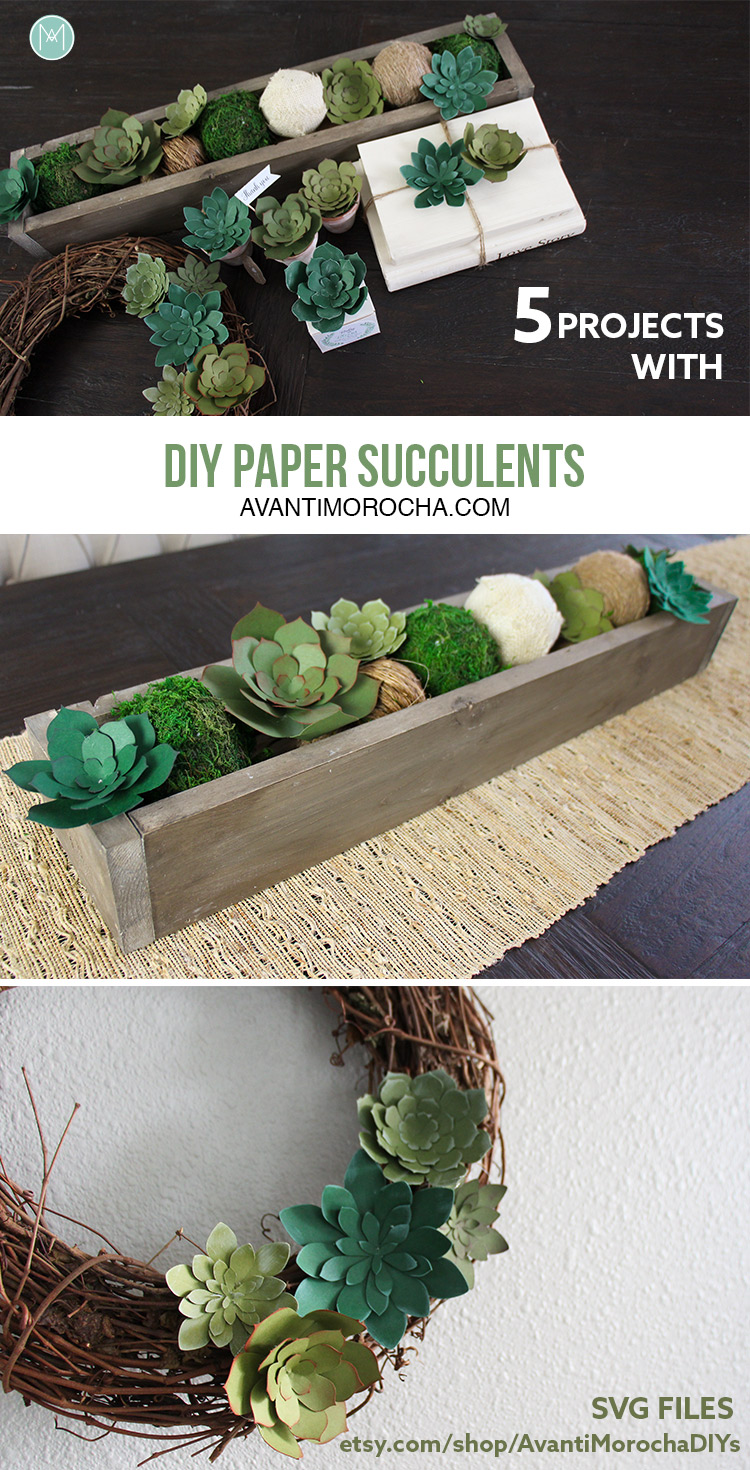 If you liked this post, I'd so appreciate your pins and shares! Si este post te gusta apreciare si lo compartes.