Silhouette sketch pens are one of my favorite products for Cameo. I'm not a fan of my handwriting but I don't have to be because sketch pens make any scripting easy and beautiful.
I love being able to use my cameo to write and add hand-drawn looks to projects. I want to thanks Silhouette for sending me the sketch pens to try out. They're fantastic!
As you'll see in the video there are so many projects where sketch pens as perfect; some projects where I can see myself using them are invitations, cards, wall art, labels, etc. Another amazing feature is housed in the Silhouette sketch pens adapter, which allows you to use almost any marker, which is super, cool, I love the freedom Silhouette provides a creative person like myself!
If you are interested in a Cameo click HERE or go to my Amazon store. This post contains affiliate links and I earn a small commission if you make a purchase. It doesn't cost you any extra and it helps me to create more content for you.
I hope you have the video and you find it informative. If you have any questions about this video leave them in the comment section, you can also reach me on Facebook, Instagram or Twitter.
WATCH THE VIDEO


Los marcadores de dibujos de Silhouette son uno de mis productos favoritos para Cameo. No soy fan de mi letra corrida, pero ya no me tengo que preocupar por esto, porque los marcadores me ayudan a hacer letra linda en mis proyectos. Quiero agradecer a Silhouette por enviarme los marcadores para probar, ¡son fantásticos!
Como verá en el video, hay tantos proyectos donde los marcadores son perfectos; Algunos donde los pueden usar son invitaciones, tarjetas, arte mural, etiquetas, etc. Otra característica importante se encuentra en que uno puede comprar el adaptador de marcadores de Silhouette, que le permite utilizar casi cualquier marcador que quieras, esto es genial, me encanta la libertad.
Si está interesado en un Cameo, haga clic AQUÍ o ve a mi tienda de Amazon. Esta publicación contiene enlaces de afiliados y gano una pequeña comisión si realiza una compra. No te cuesta nada adicional y me ayuda a crear más contenido para ustedes. Espero que tengas el video y lo encuentres informativo. Si tienes alguna pregunta sobre este video, déjalos en la sección de comentarios, también puedes contactarme en Facebook, Instagram o Twitter.
VE EL VIDEO

The favor boxes and flowers pattern that you see in the video are available for purchase on my Etsy shop.
Las cajitas de recuerdos y flores que ves en el video estan disponibles para la compra en mi tienda Etsy.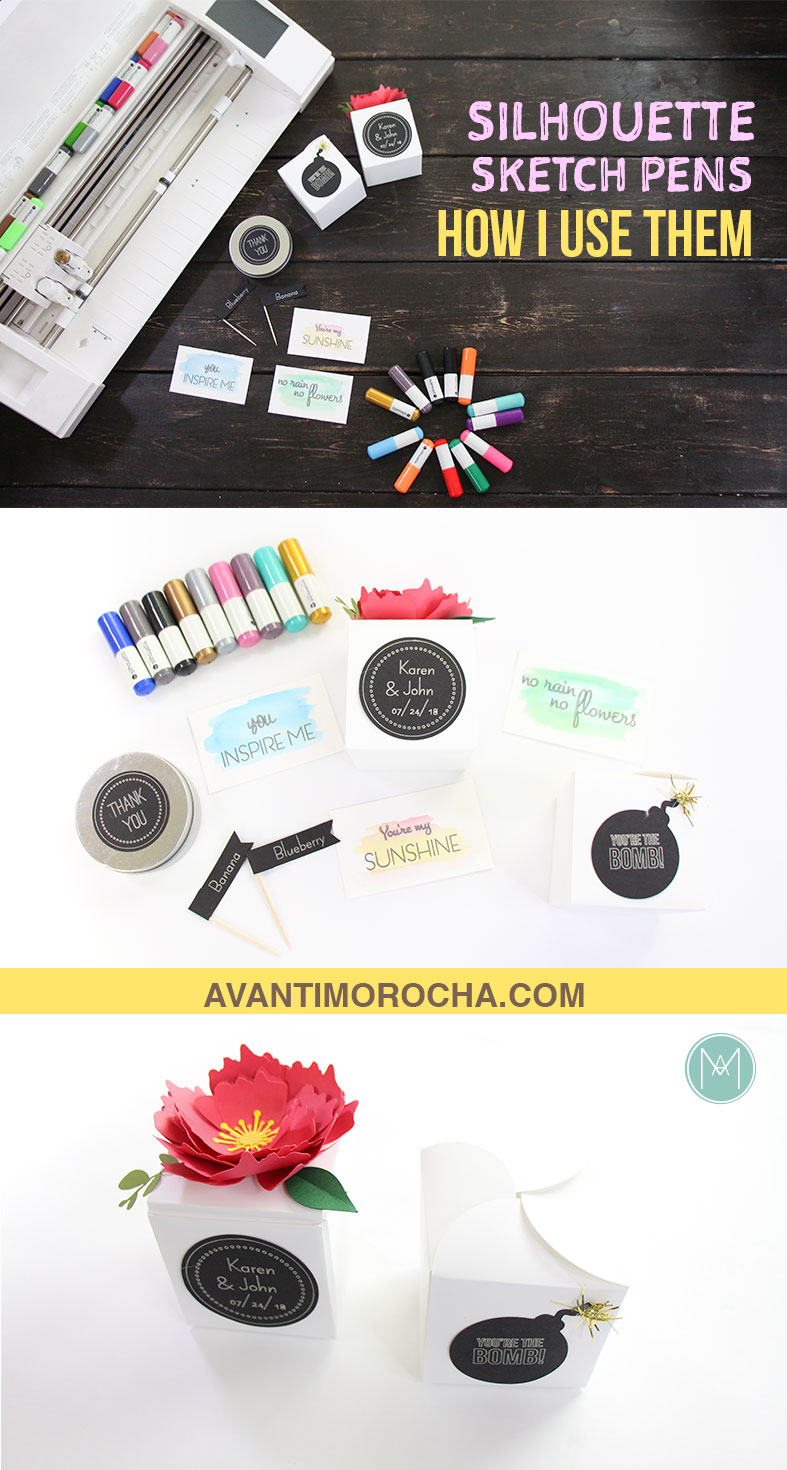 This post contains affiliate links and I earn a small commission if you make a purchase after clicking on my links. It doesn't cost you any extra.