Hola chicas, estoy enomorada de este projecto, la idea se me vino de algo que vi en pinterest, ademas que ya necesitaba hacer algo con tanto container que tenia, tenia pensado hacer un projecto con ellos, pero no sabia que.Este projecto es muy economico, como saben a mi me encanta hacer manualidades, pero trato de hacerlo en una manera en que no gaste mucho. Les recomiendo que antes de ir a tiendas como Michaels and Hobby Lobby se den un stop en la tienda de Dollar ahi hay un monton de cosas que pueden encontrar para projectos.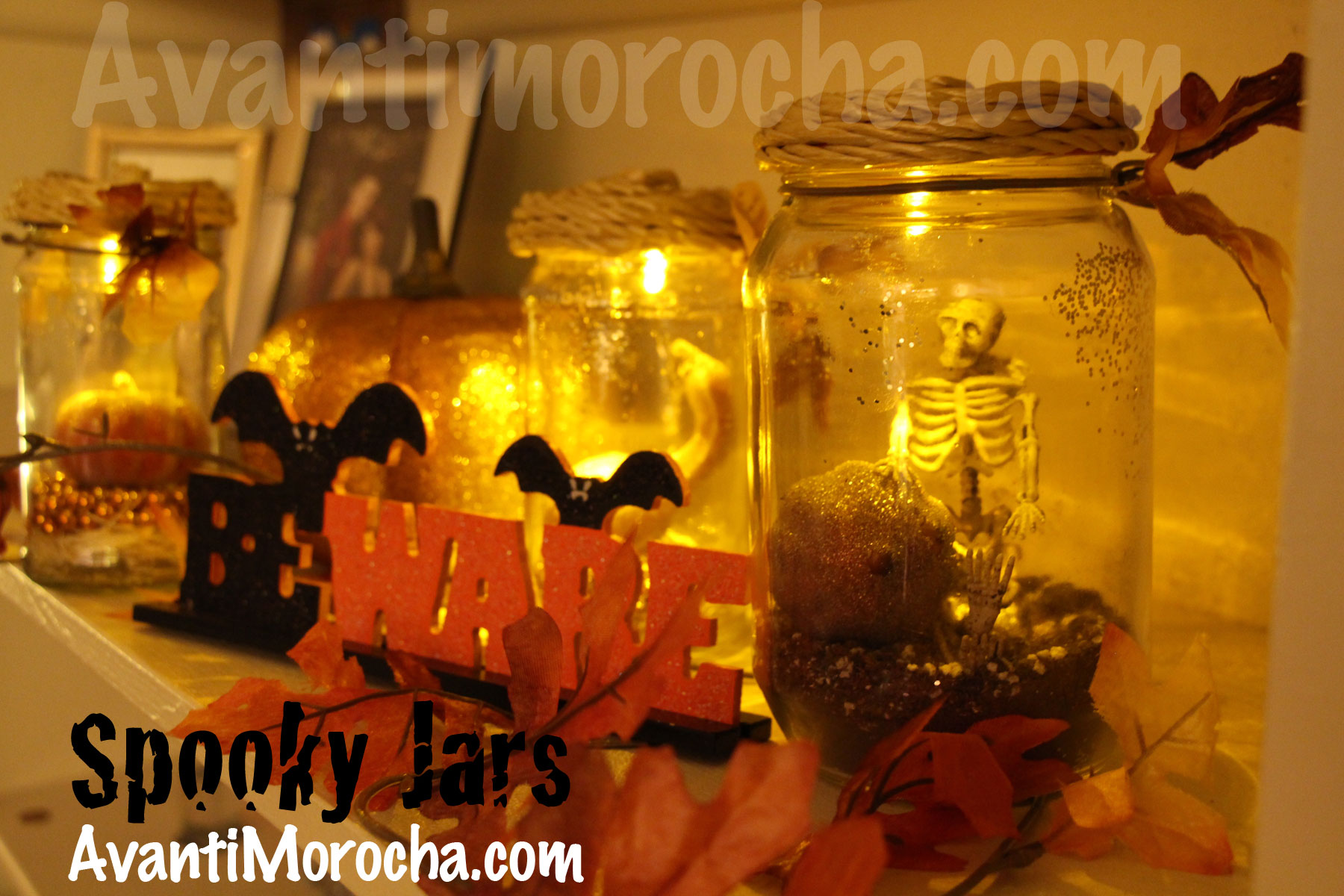 Materiales                                        Materals
Frascos reciclados                           Recycled jars
Adornos                                           Decorations
Velas electricas                                Electric Candles
Escarcha                                           Glitter
Pistola de silicona                           Silicone Gun
Tierra                                               Earth or Sand (I used Seed Starter mix)
Hojas de tela                                   Fabric leaves
Tijeras                                              Scissors
Laca o pegamento en spray          Hair spray or craft glue spray
Costo total 8 dolares. Final cost $8 Dollars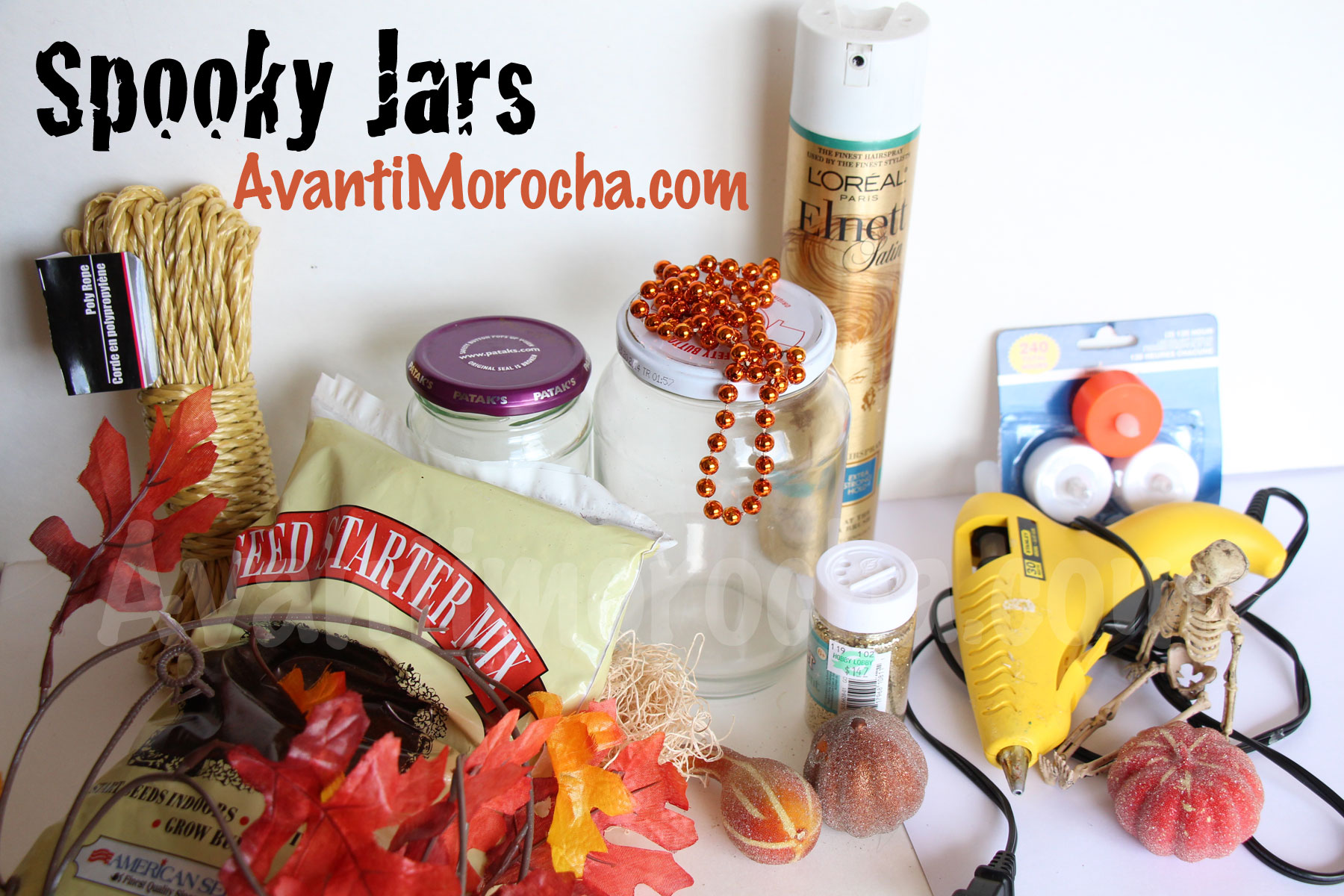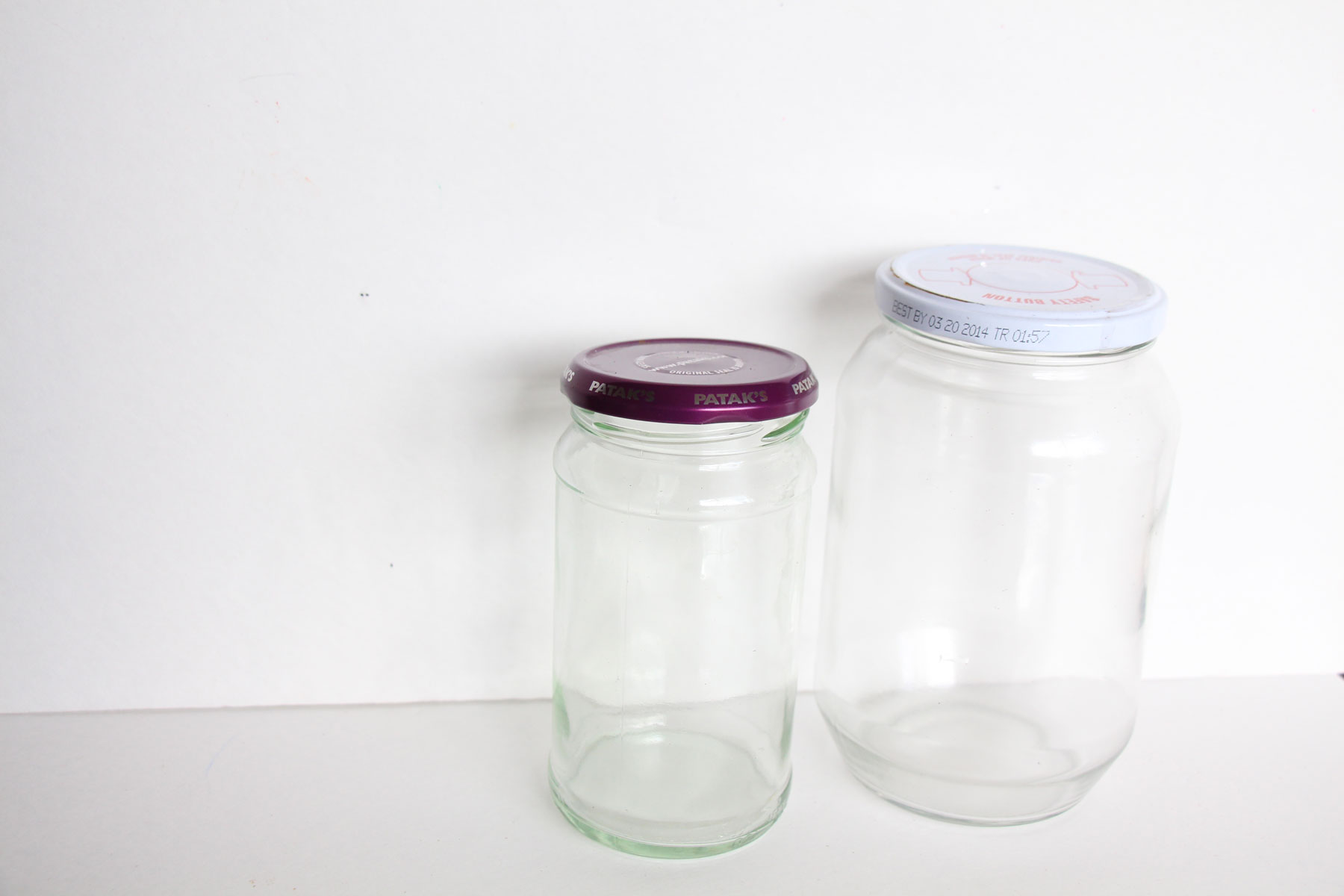 La mejor manera de remover la etiqueta de los frascos es con la secadora de cabello y luego retirar lo que quede de pegamento con un aceite y finalmente lavarlo con agua caliente.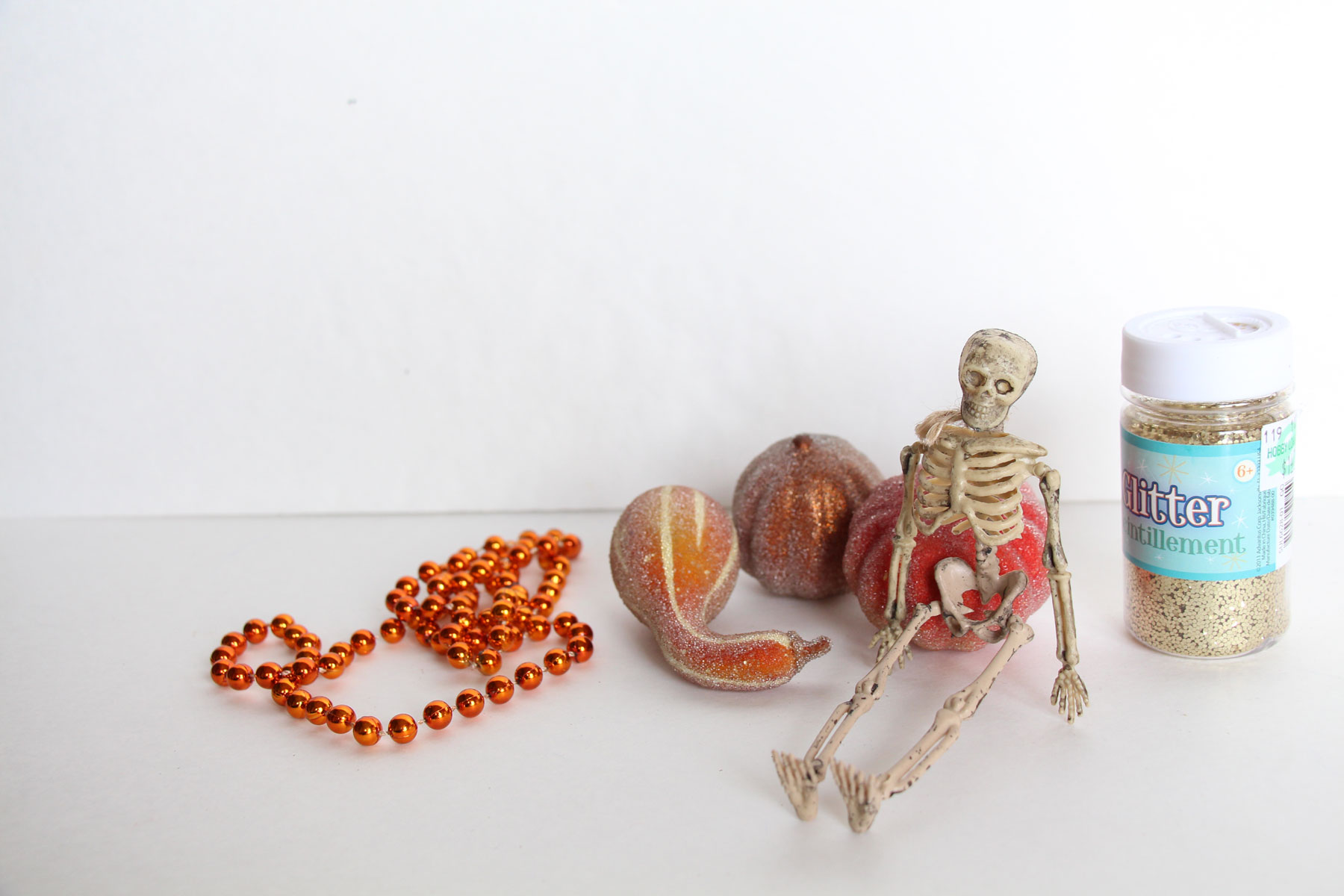 Las 3 calabacitas las compre en Target por 1 dolar
El esqueleto lo compre en la tienda de dolar, viene en un paquete de 4
El collar lo recibí cuando estaba comiendo en la calle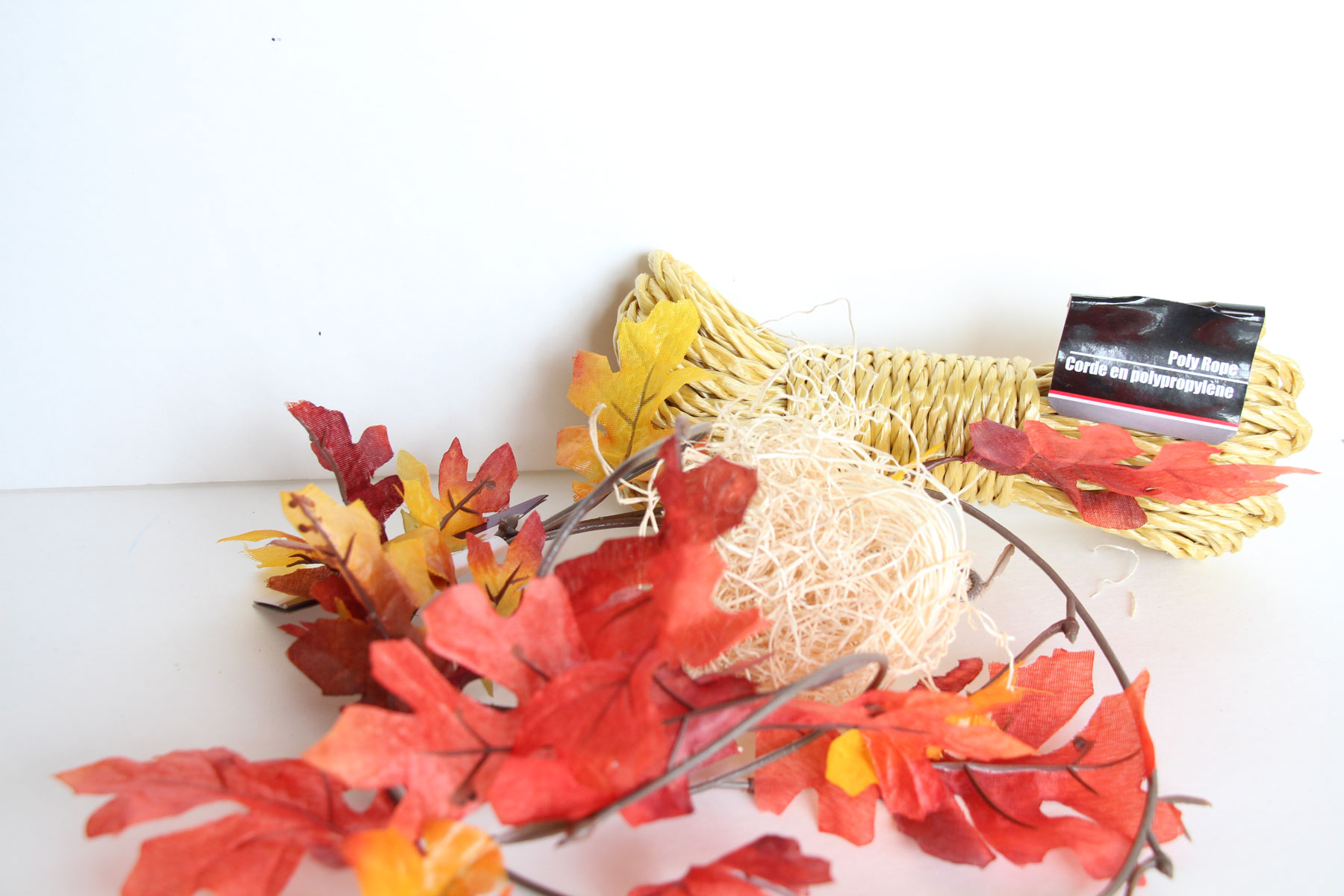 Las hojas de tela y la soga son de la tienda de 1dollar, la paja la tenia de un projecto anterior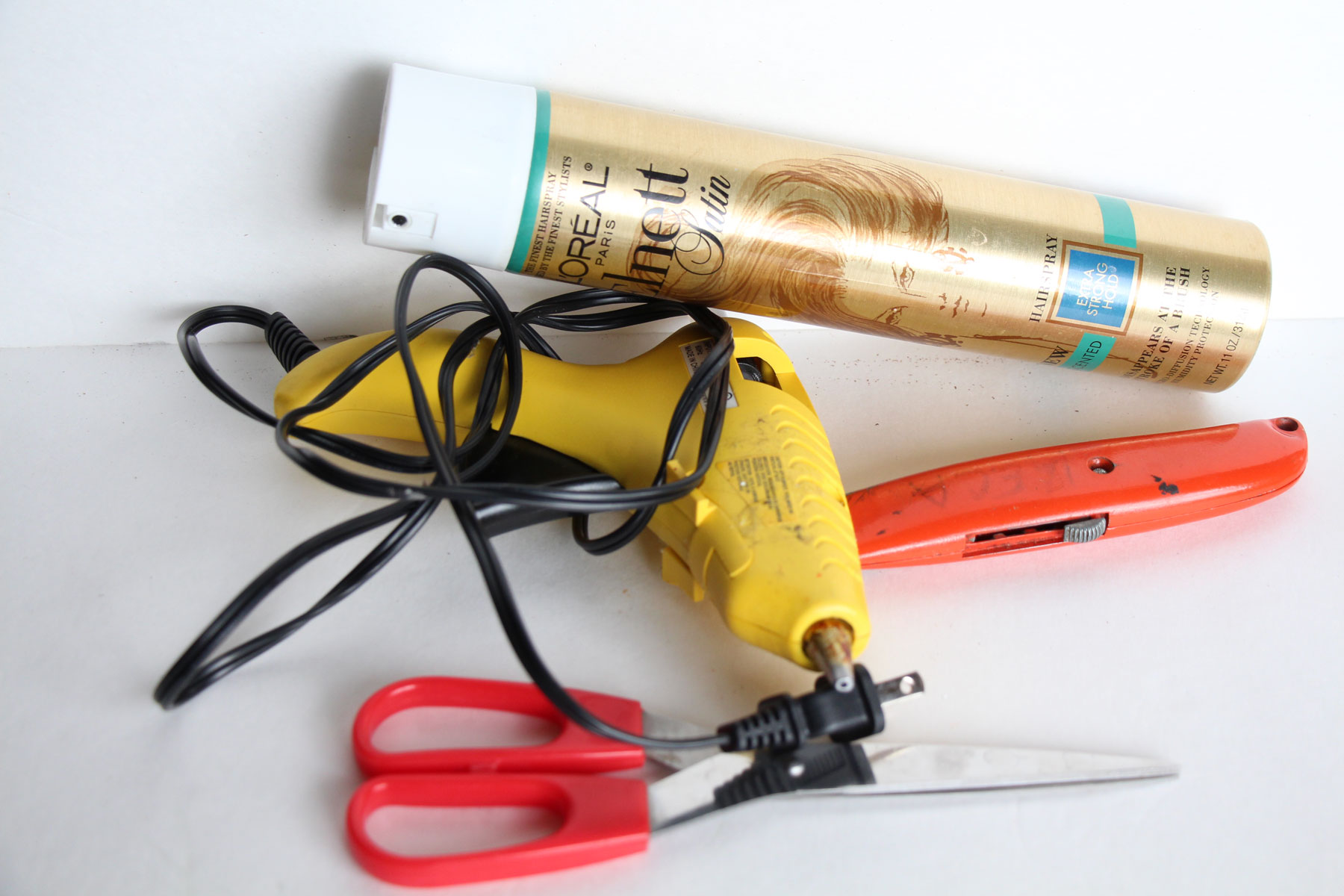 Yo use laca (hair spray) para pegar la escarcha tambien pueden usar pegamento en spray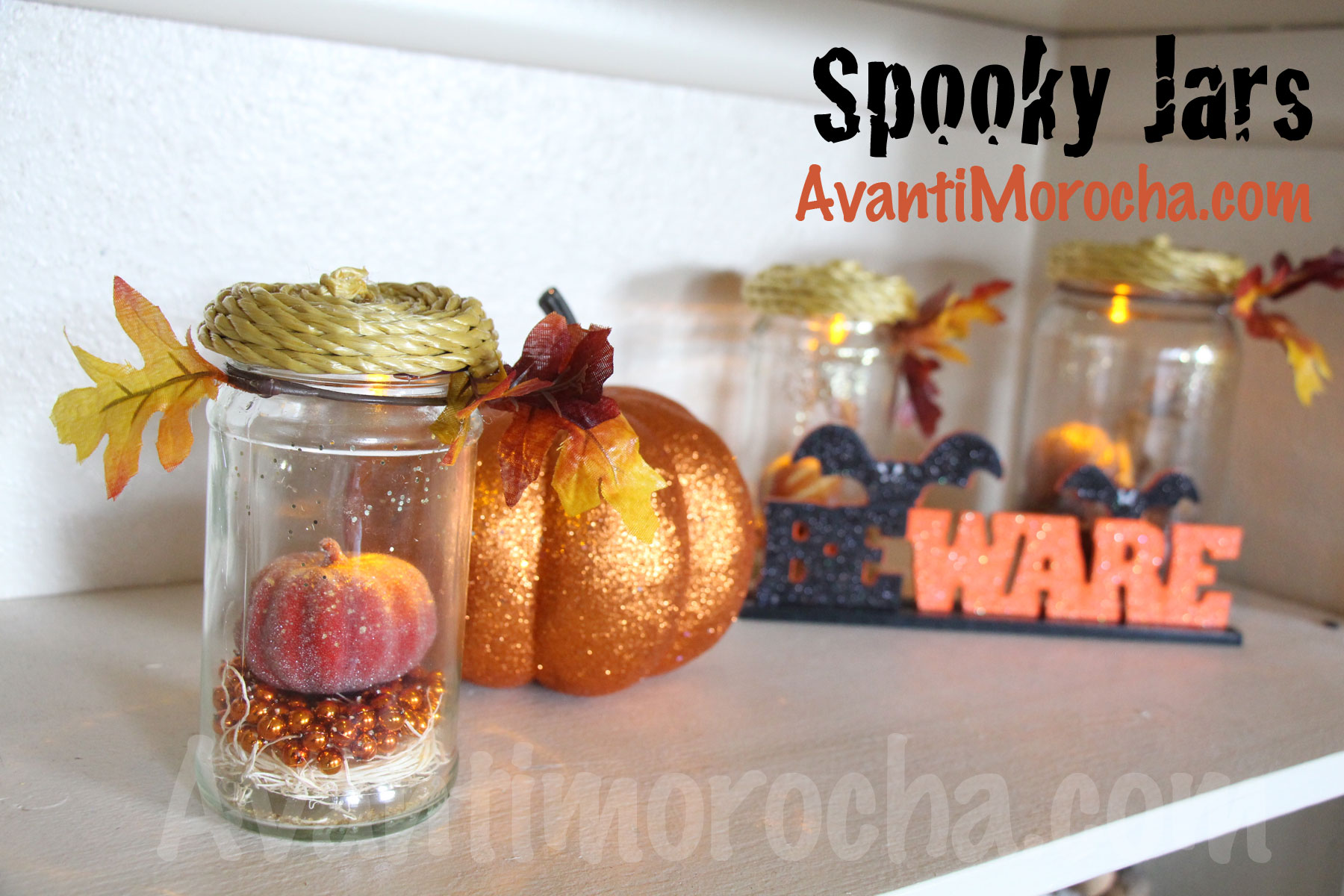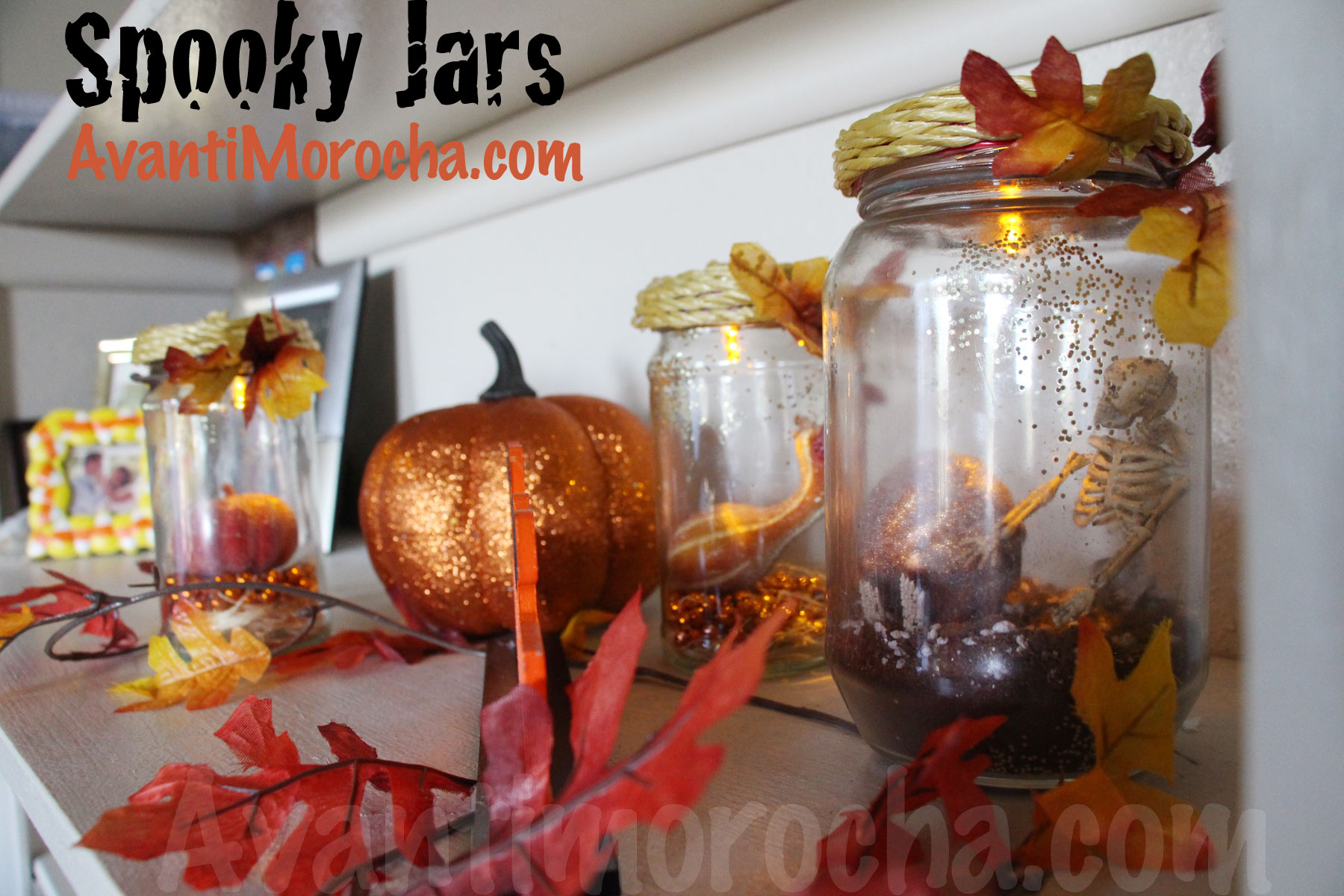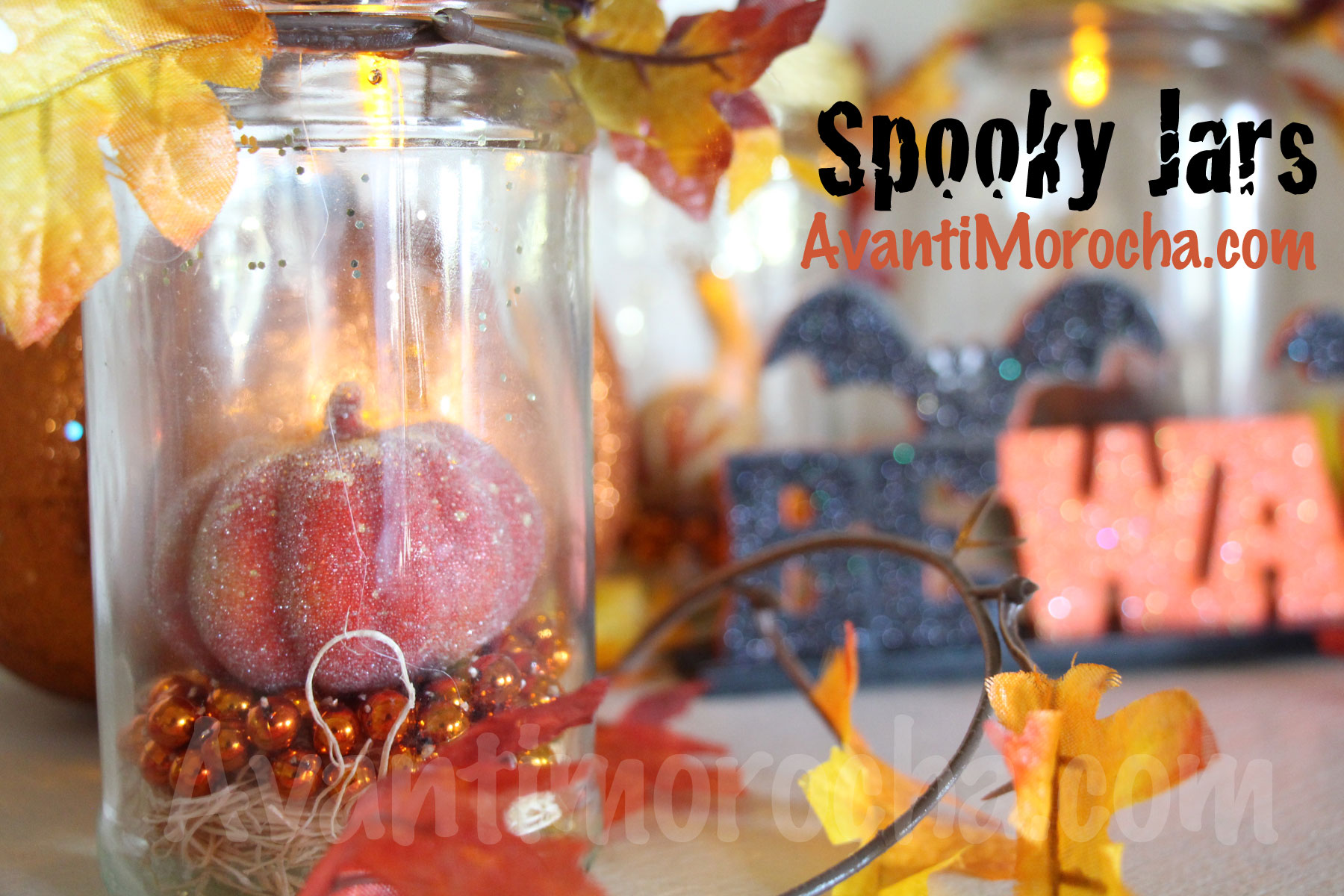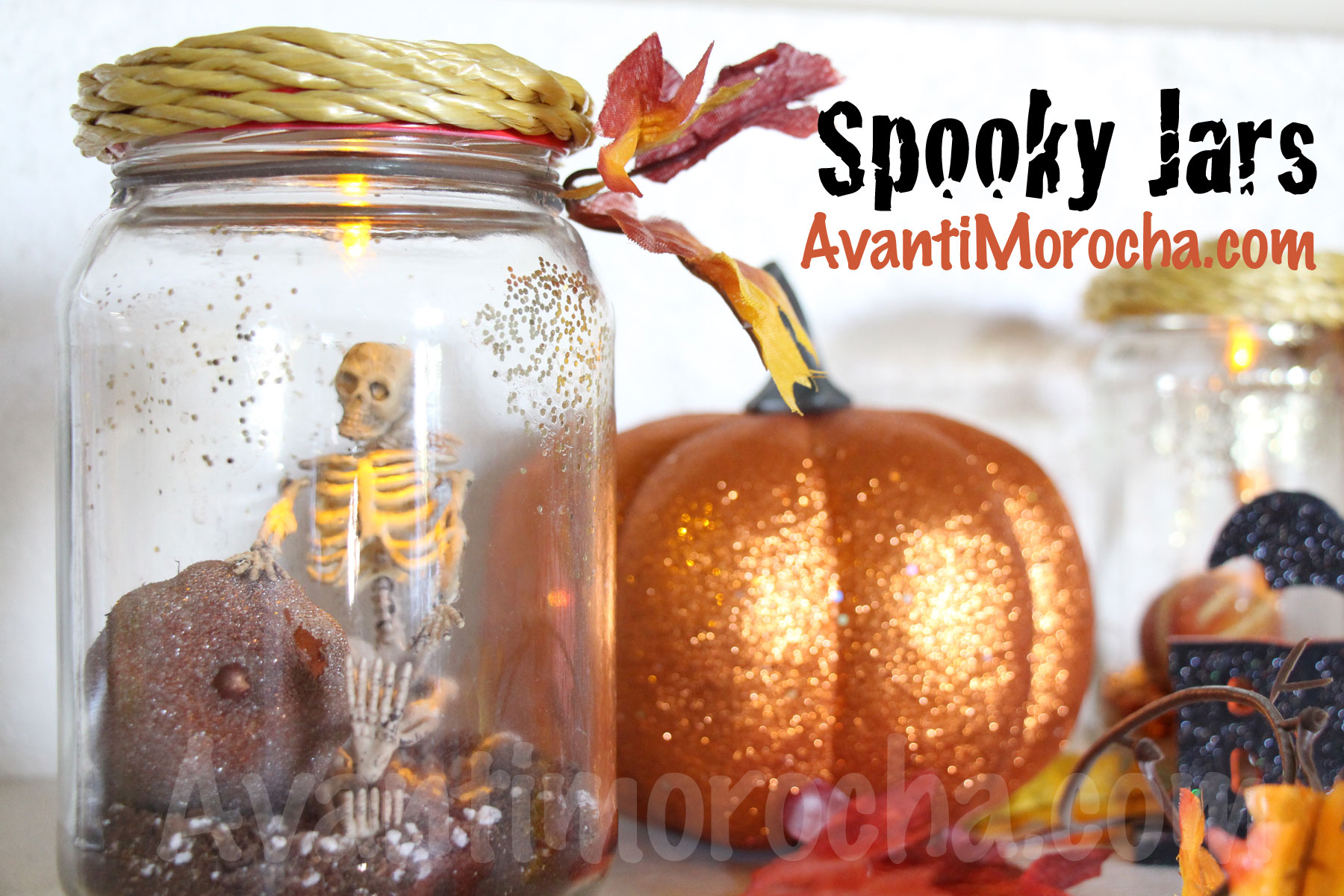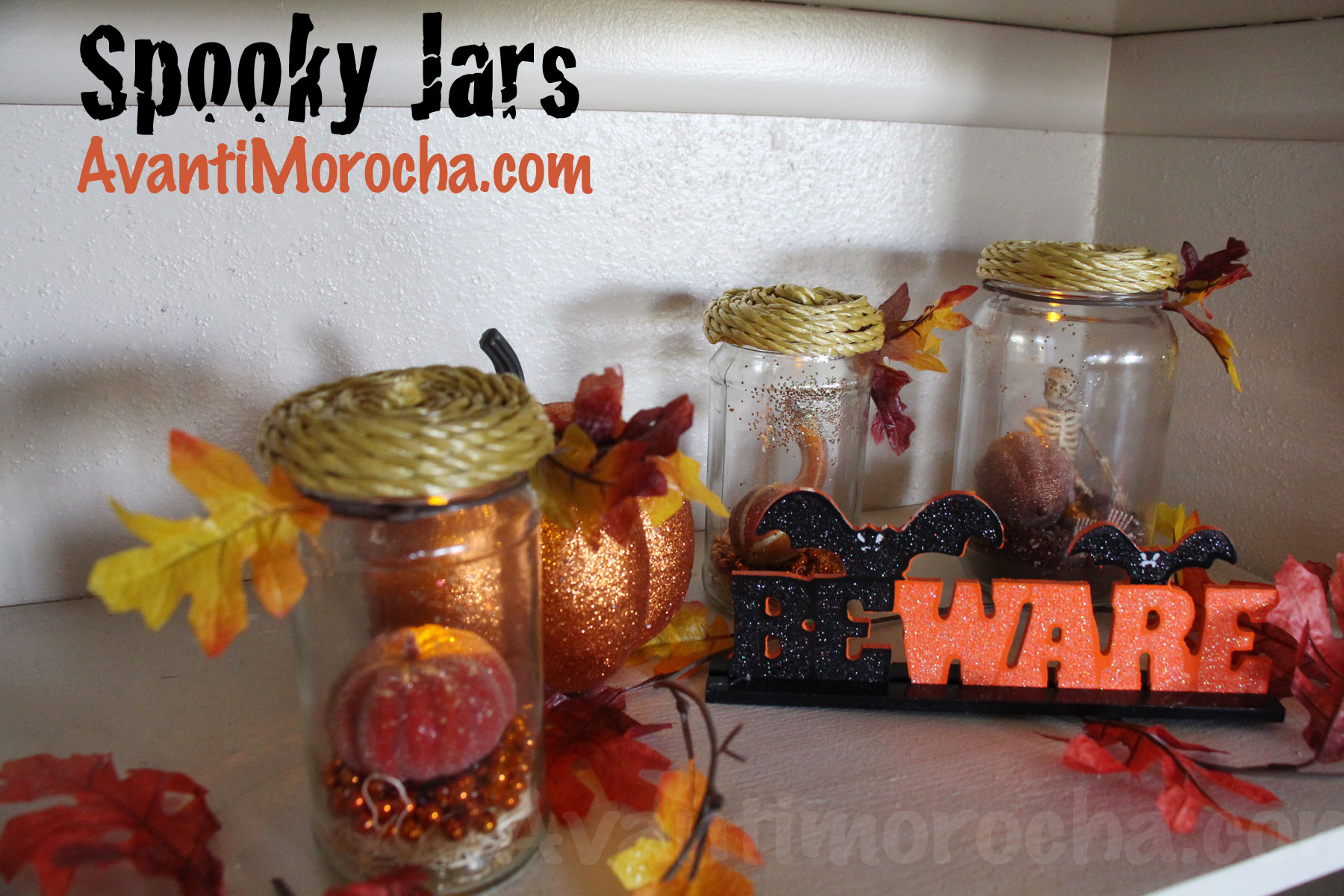 Watch the video tutorial here with English Subtitles / Mira el tutorial aqui
Hola chicas decidi hacer un frazco mas para la oficina de mi esposo, me inspire en una calaberita que vi en Etsy, me acuerdo que solia hacerle ropa a mis barbies asi que de alguna manera sabia que podia hacer algo para mi calaverita, use fieltro.
Hi ladies I decided to make one more jar. I used to make clothes for my barbies so this was almost the same, for the clothes I used felt.