Desde que me mude a Estados Unidos Halloween se convirtió en una de mis fiestas favoritas, me fascina, me encanta todas las decoraciones de Halloween, y en especial usar elementos que antes podían causarme temor de una forma mas decorativa y juguetona.
Yo soy de las personas que trata de cuidar el planeta, hago lo mejor que puedo reciclando. Una de las cosas que siempre reciclo son los frascos de las mermelada y la salsa de espagueti. Me encanta utilizar estos frasco es diferentes proyectos. Esta vez utilice estos francos para hacer una lamparitas, la verdad no se cual seria el mejor nombre en español para describirlo. Me encanta como quedo este proyecto.  Ustedes pueden utilizar la decoración de Halloween que mas les gusten a mi en particular me encantan los esqueletos. Estas lamparitas son geniales para decorar su casa tanto dentro como fuera, espero que les guste y no se olviden de compartir una foto conmigo en mi pagina de Facebook.
Since I moved to The USA Halloween become one of my favorite holidays. I love how people in the states get so involved with Halloween. People get together for parties, decorate their houses, make costumes, and plan elaborate tricks. As you may already know I try to recycle as much as I can and one of my favorite things to recycle are glass jars. They are very useful for all kinds of things least of which are my DIYs. This time I used my jars to make these beautiful luminaries.  You can use them indoor or outdoors as they are use battery powered lumens. While you can use any kind of Halloween decoration I particularly love skeletons. I hope you like this DIY and if you make it please don't forget to share a pic with me in my Facebook page.
Materiales
Frascos reciclados
Decoraciones de Halloween
Velas eléctricas
Soga, escarcha
Tierra, musgo, paja, cuentas
Pistola de silicona
Supplies
Recycled jars
Halloween Decorations
Electric candles
Rope, glitter
Soil, moss, hay, beads
Hot glue gun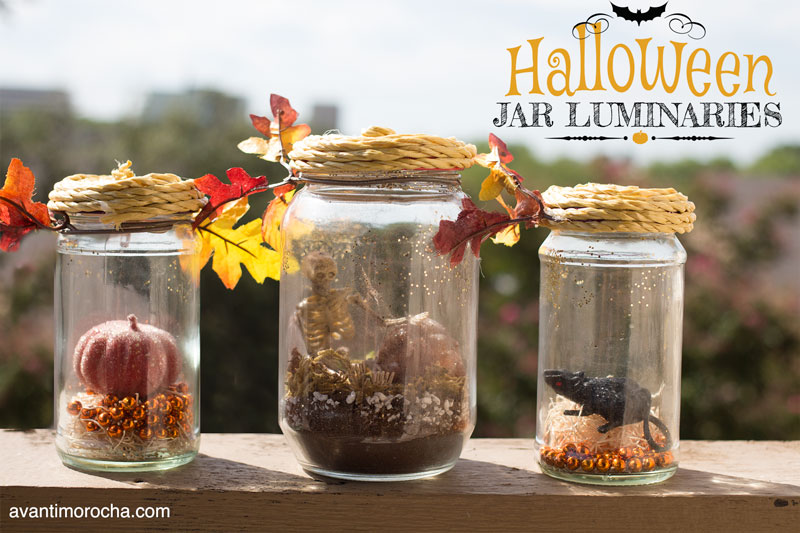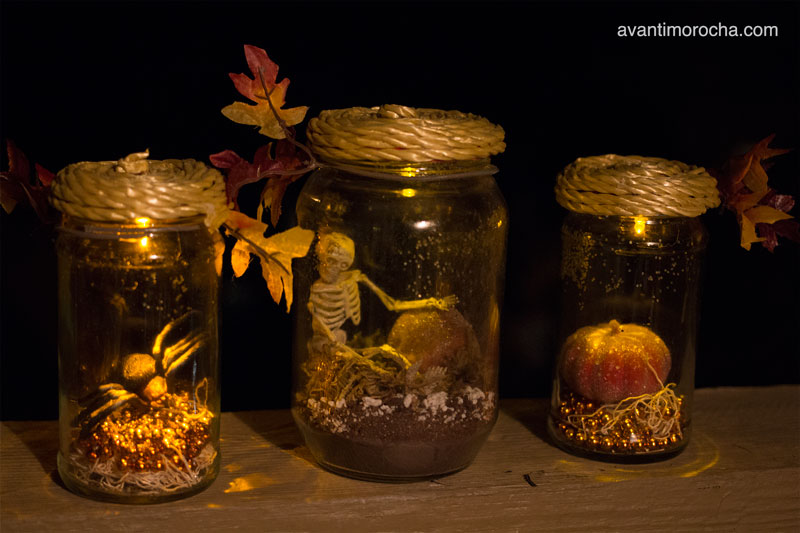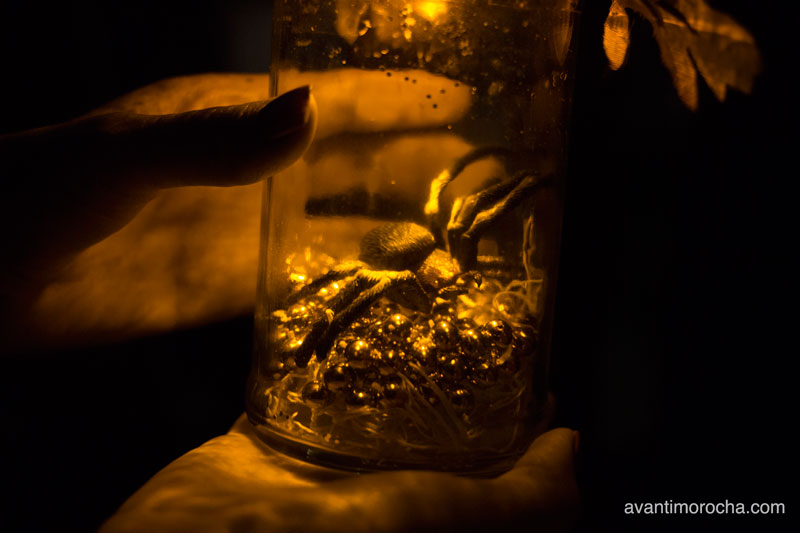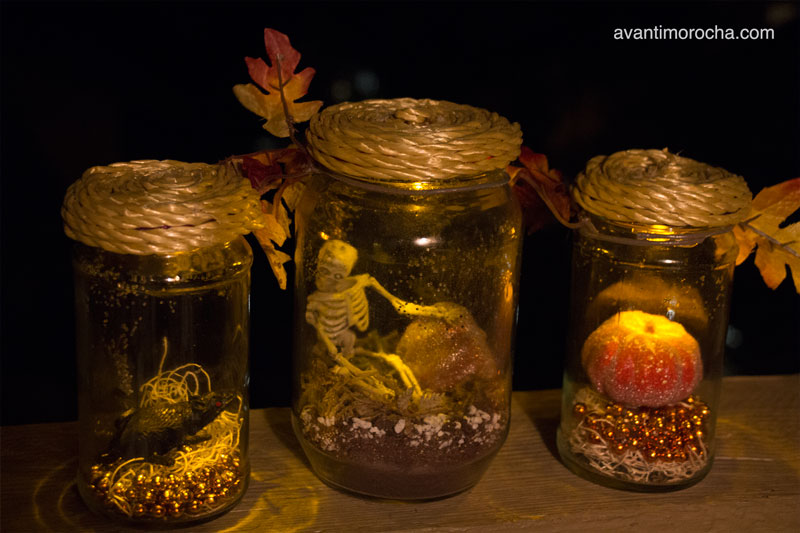 WATCH THE VIDEO TUTORIAL WITH ENGLISH SUBTITLES
If you liked this post, I'd so appreciate your pins and shares! If you make these Luminaries please share a pic on my Facebook page. I'd love to see it.