Una de las cosas que me gusta mas de tener el cabello largo es la posibilidad de hacer varios tipos de peinados. Para este peinado solo necesitas saber como hacer la trenza convencional, la francesa y la cola de pescado.
Las dos últimas trenzas pueden ser un poco complicadas al comienzo pero la practica hace al maestro, yo aprendí a trenzar no hace mucho, serán unos 3 años atrás, antes de eso la única trenza que sabia hacer era la convencional. Me demore un poco pero aprendí, el secreto de la trenza francesa es no pensar cuando uno lo hace, y dejar que las manos se muevan.
La trenza se cola de pescado es más fácil, como verán en el video les enseño dos técnicas de cómo hacerla, mi técnica favorita es la segunda porque es más rápida.
Espero que este peinado les haya gustado y si lo hacen no se olviden de compartir una foto conmigo en mi pagina de Facebook.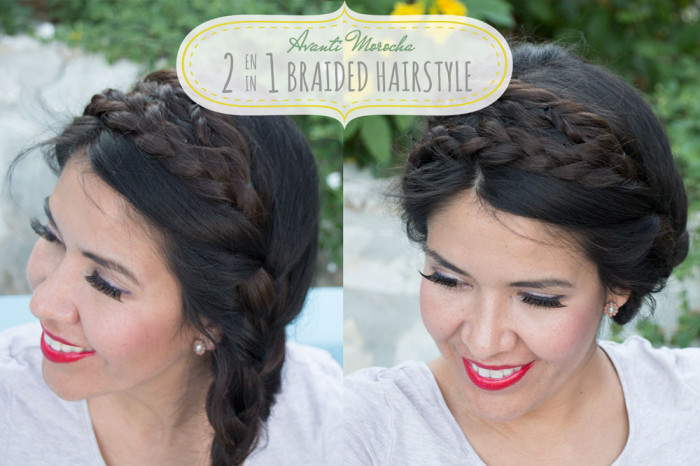 WATCH THE VIDEO TUTORIAL WITH ENGLISH SUBTITLES
If you liked this post, I'd so appreciate your pins and shares! If you make this hairstyle please share a pic on my Facebook page. I'd love to see it.