Me encanta decorar fiestas, para mi en particular es muy lindo cuando las cosas que usamos son personalizadas y incluso mucho mas lindas cuando nosotros las hacemos. Una de mis amigas se casara en Septiembre y decidimos hacerle una fiesta sorpresa con otras amigas, decidí hacer el cartel y compartirlo con ustedes.
Yo hare el cartel de Bride To Be (futura esposa), pero como verán es este post les dejos los moldes de carteles para diferentes eventos, cumpleaños baby showers, matrimonios y bautizos. Este proyecto es muy fácil y económico, comprar un cartel personalizado como este cuesta alrededor de $25 pero haciéndola uno misma gastaras como $10 dólares. Como verán el video yo imprimí los moldes en papel regular y luego los corté en la cartulina, pero si ustedes tienen una impresora que acepta cartulina pueden imprimir de frente en la cartulina, yo compre una nueva impresora y me di la sorpresa que no esta no acepta cartulina.
Yo dibuje todos los moldes para que a ustedes se le haga más fácil hacer estos banners. Descargar los moldes es gratuito, pero lo único que tienen que hacer el darle un like usando cualquiera de sus redes sociales. Después de hacerle like el link es desbloqueado y pueden bajar el molde.  Espero que este proyecto les guste y no se olviden que si lo hacen compartan una foto conmigo en mi pagina de Facebook que me encantaría verlo.

I really enjoy decorating events. I think I like it the most when the things you use to decorate are personalized and even more when there're handmade.
One of my good friends is getting married on September, so my friends and I are throwing her a surprise bridal shower. I offered to make a banner for the party, which I'm sharing with you guys. I'm making the Bride – To – Be banner but there are a few available templates here for other events like birthday parties, baby showers, baptism and weddings. This is a fun an affordable DIY, you could buy a personalized banner like this one for $25 or you can make it yourself and spend around $10. As you'll see in the video I printed the template in regular paper but if your printer has the option to print on poster board you'll save a step.
I've drawn all the patterns to make building these banners easy and they're free to download on my blog; give a like to unlock the download link. I hope you like this project and if you make it please don't forget to share a pic with me on my Facebook page. I'd love to see it.
Materiales
• Cartulina blanca y negra
• Papel seda con decoraciones o hojas de un libro
• Cinta
• Pegamento en barra
• Perforador
• Cortador y Tijera

Supplies
• White and black poster boards
• Decorative Tissue Paper or book pages
• Ribbon
• Glue stick
• Punch hole
• x-acto and scissors


Descarga los moldes aqui
Molde Base
Feliz Cumpleaños
Recien casados
Es un(a) niño (a)
Dios Te Bendiga
Futura esposa
Srta a Sra
Feliz dia Mamá
Download the templates down below
Base Pattern 
Happy Birthday
Just Married
It's a boy /girl!
God bless
Bride to be
Miss To Mrs
Happy Mother's day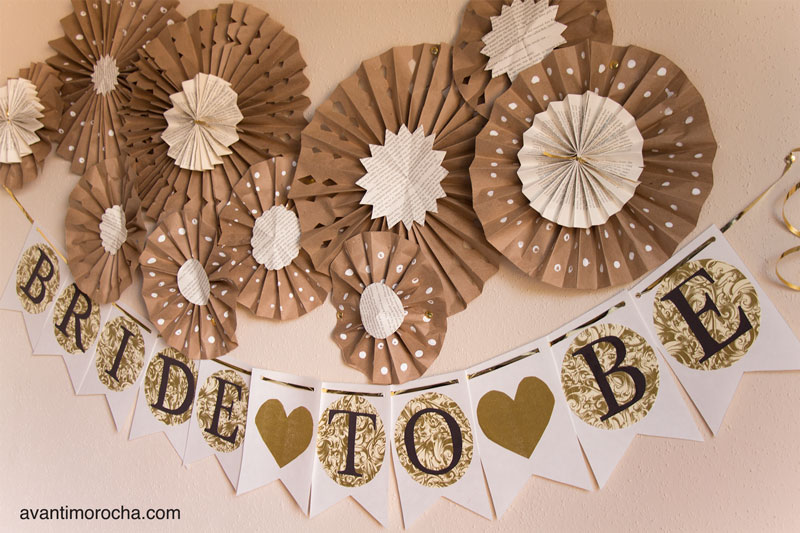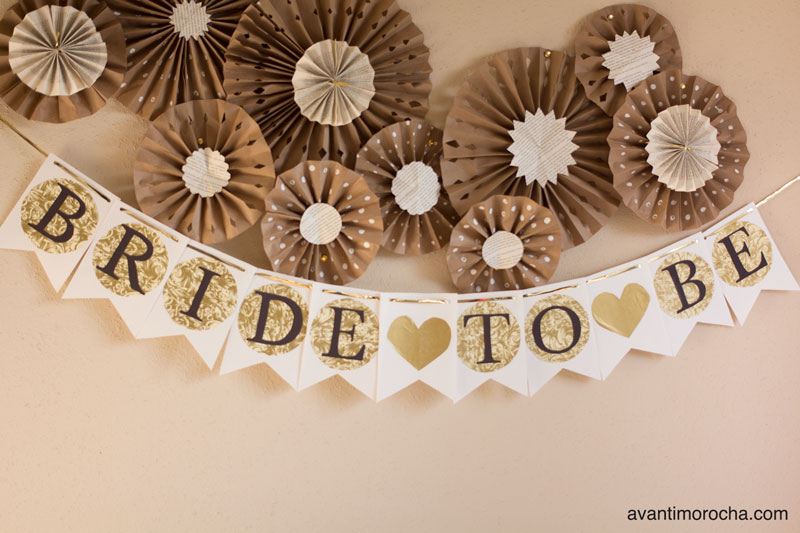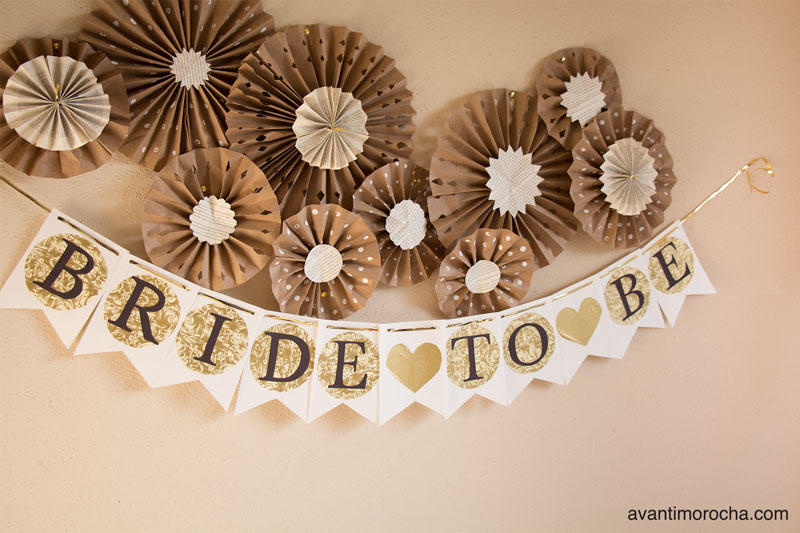 WATCH THE VIDEO TUTORIAL WITH ENGLISH SUBTITLES
If you liked this post, I'd so appreciate your pins and shares! If you make these banners please share a pic on my Facebook page. I'd love to see it.
Hola chicos, si bien es cierto la razón por la que cree estos moldes es para inspirarlos a hacer sus propias, les pido que si ustedes hacen los banderines para ustedes o para venta den mencion a Avanti Morocha. Todas mis fotos y moldes estas protegidos por leyes de creación intelectual. Muchas gracias AM.

Hi guys, while it is my goal to encourage my followers to make these banners, I do ask that if you are selling or sharing a creation to give credit to Avanti Morocha. All my pictures and patterns are protected under copyright laws. Thanks AM