Decidí hacer un topario para San Valentín porque se cuanto les gusta a ustedes mis seguidoras este tipo de proyectos.
Ustedes han hecho que mi video de Youtube de cómo hacer un topario de rosas de papel sea el mas visto en la categoría de toparios. Para esta ocasión yo quería hacer un topario de la forma de un corazón, pero no estaba muy segura si iba a lograr hacerlo, no se como así se me vino una idea a la cabeza, pensé que podía usar huevos de papel mache para formar el corazón. Pueden ver el post de cómo hacer los huevos de papel mache aquí.
Les voy a recomendar que usen los globos pequeños de agua y que no los soplen mas grandes que una altura de 12 cm, si se preguntan el ¿porque? Esta es la razón. Para las que ya han hecho un topario sabrán que el proyecto es fácil, sin embargo es trabajoso y toma tiempo. Si la superficie es menor esto significa que tendremos que hacer menos rosas. Para este topario use 80 rosas, sin embargo esta cantidad puede variar.  Puedo decir que he hecho una gran variedad de rosas de papel y las rosas de papel que use en este topario son las mas sencillas, no hay pierde. Solo tengan cuidado de no quemarse con el pegamento caliente.
Para este tutorial diseñe etiquetas de regalo si desean la pueden descargar gratuitamente de aquí. Espero que este DIY les haya gustado y si lo hacen no se olviden de compartir una foto conmigo en mi pagina de Facebook. Me encantaría verlo
I decided to make this heart shaped topiary as I know you guys love DIY's topiaries. You guys have made my paper rose topiary number #1 in YouTube in the category of topiaries.  For Valentine's Day I wanted to make a topiary with the shape of a heart but I wasn't sure if I'll be able to make it, them suddenly an idea pop out in my head I could used paper mache eggs to form the heart.  Check out my post on how to make these eggs here.
 I would recommend to use small water balloon and blow them until a height of about 4.7" – 12cm. You may wonder why, if you have already made a topiary you know that although it's a easy DIY it's also time consuming. The smaller the surface the less flowers you'll need. For this topiary I used about 80 roses, but this quantity may vary. I have a done a number of different paper roses and I can say the kind of paper roses I used for this topiary are the easiest to make. Please just be careful with the hot glue.
  I also designed some gift tags that you can download and print in your favorite paper (click here). I hope you like this DIY and if you make please share a pic with me on my Facebook page. I'd love to see it.
Materiales
Cartulina roja
Papel de seda rojo
2 huevos de papel mache
Porta velas
Cortador, tijera
Pegamento y la pistola de silicona
Supplies
Red Card Stock
Red Tissue paper
2 paper mache eggs
1 candle holder
Cutter, scissors
Tacky glue and glue gun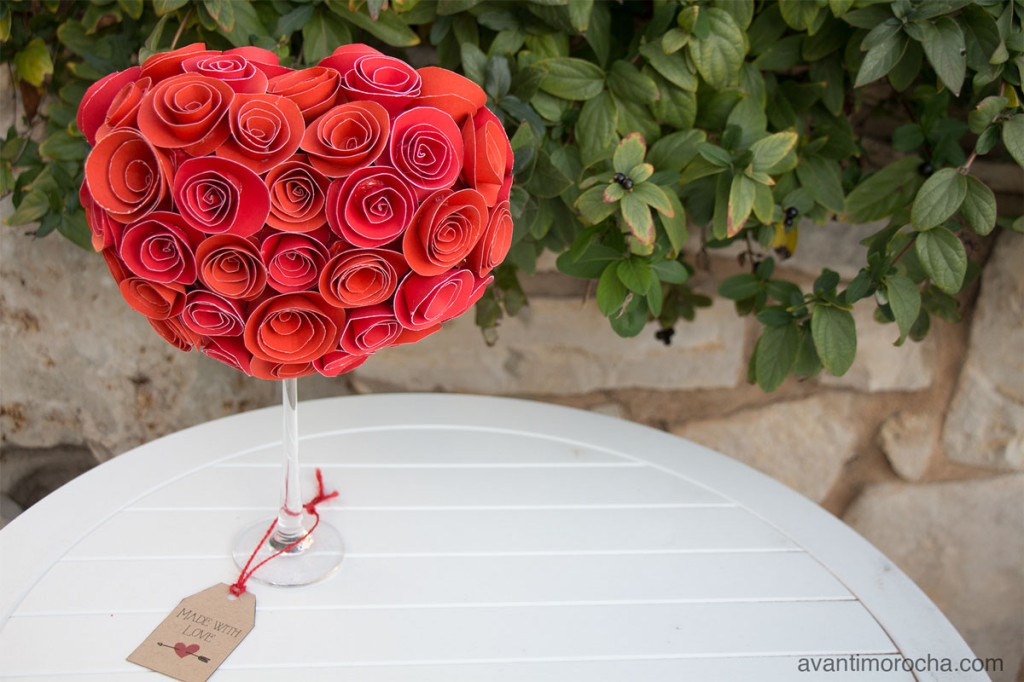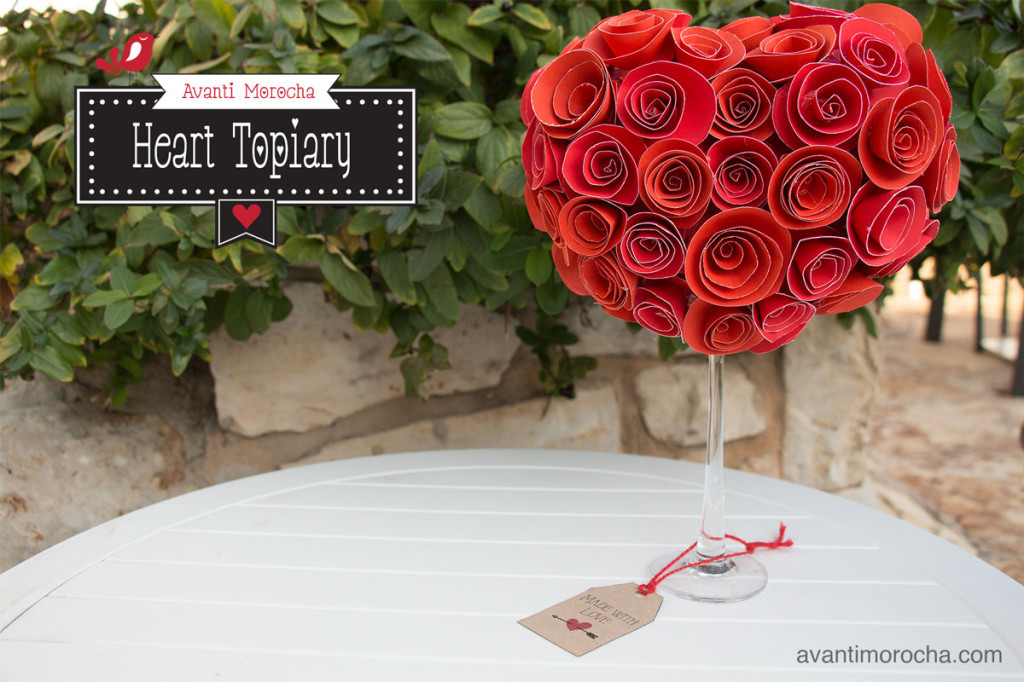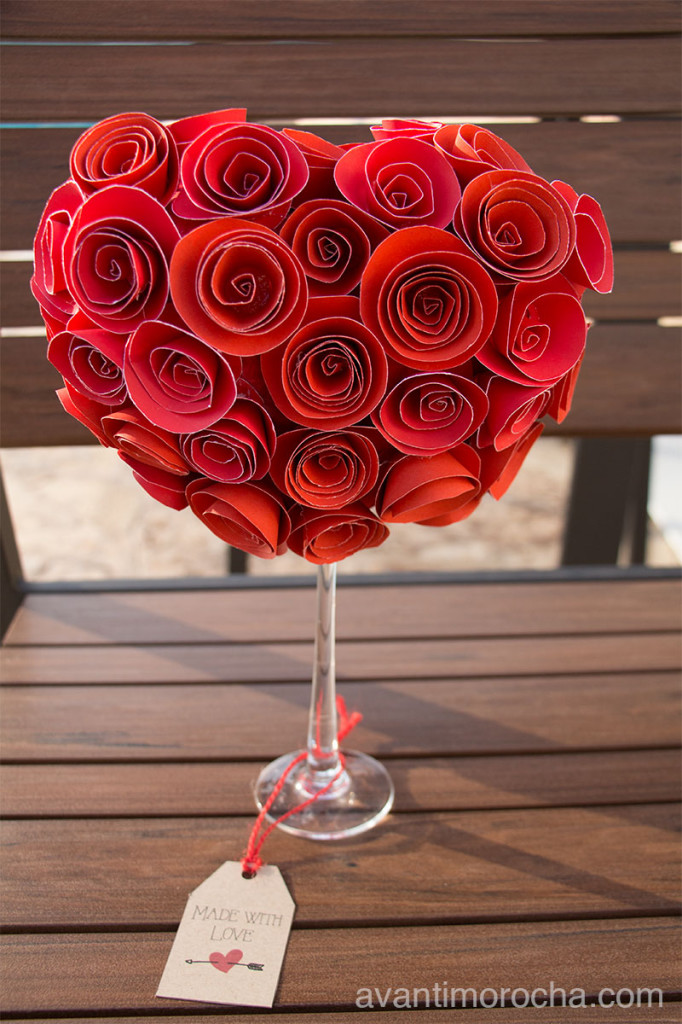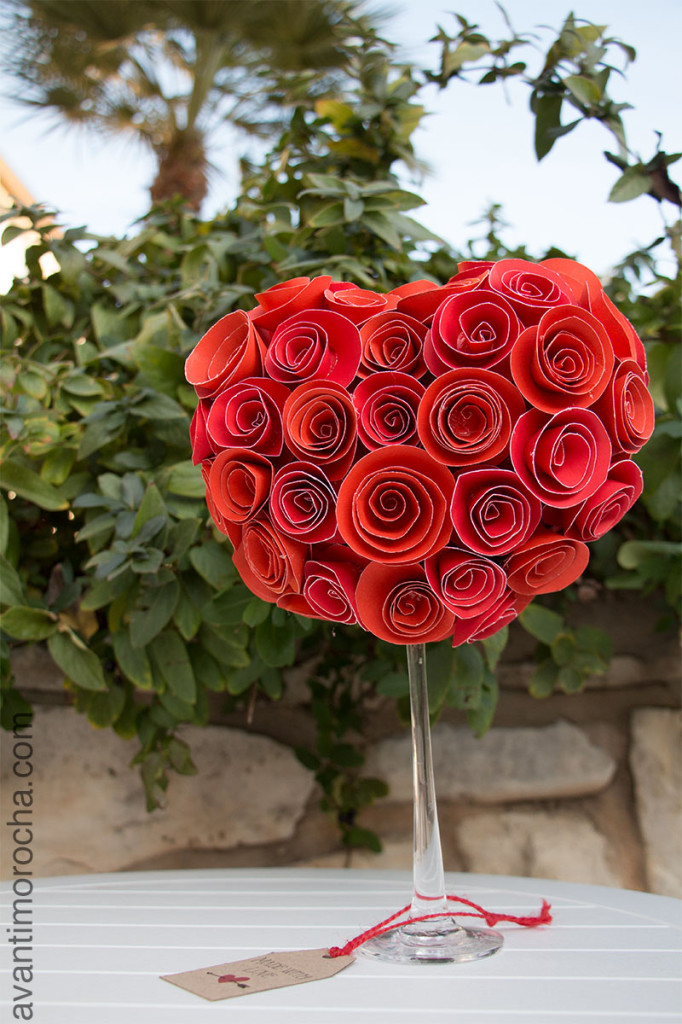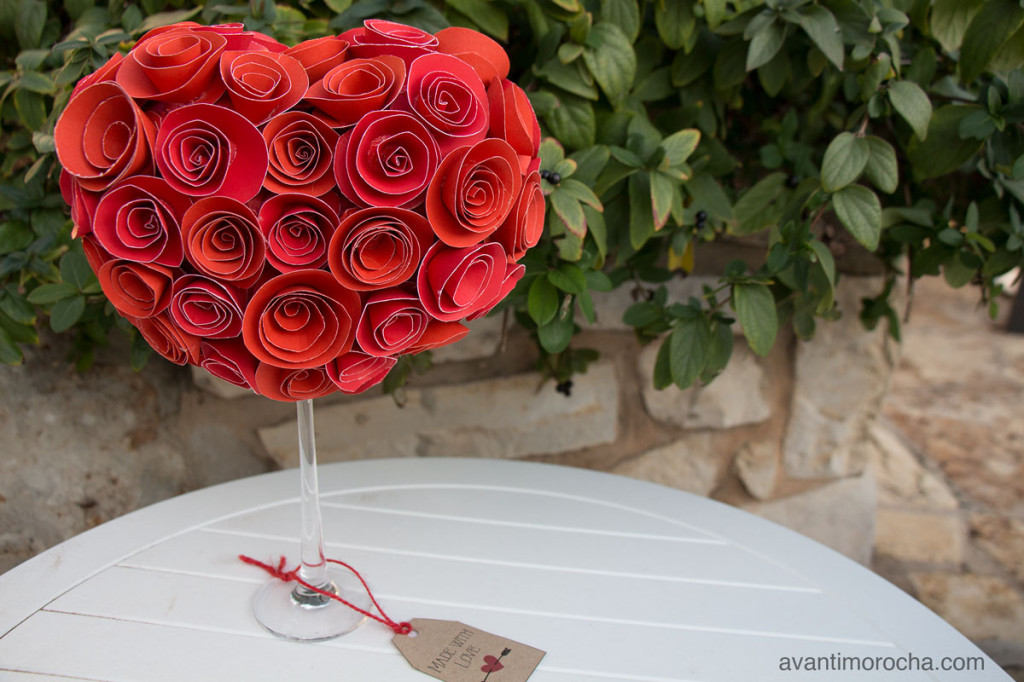 Click on the image below to download the free printable gift tags. Dale click a la imagen debajo para descargar las etiquetas.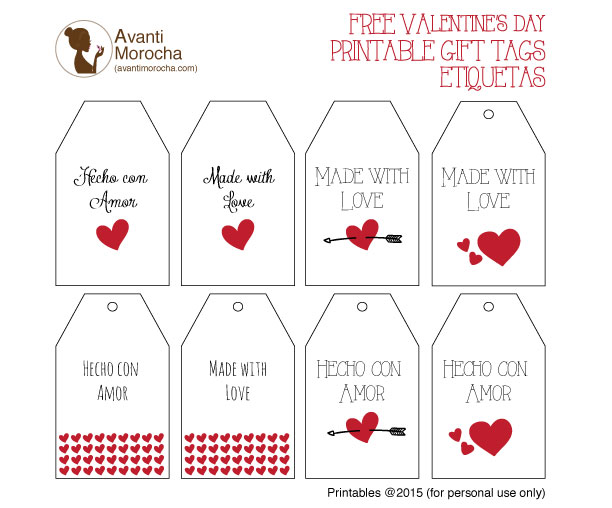 WATCH THE VIDEO TUTORIAL WITH ENGLISH SUBTITLES
If you liked this post, I'd so appreciate your pins and shares! If you make this topiary please share a pic on my Facebook page. I'd love to see it.