Esta es una idea genial para San Valentín. El otro día estaba en la tienda de dólar y vi estos hipopótamos de plástico, me parecieron súper hermosos.
Los compre porque pensé que podía usarlos para un proyecto de San Valentín. Ustedes pueden comprar los animales que mas les gusten. Para este DIY simplemente pinte los hipopótamos con pintura spray de color dorado, dos capas son suficientes para hacer lucir el hipopótamo como hecho de oro. Les recomiendo que compre la pintura de esta marca Rust-Oleum® Metallic, funciona muy bien. Les coloque un corazoncito en la boca y un letrero que " Feliz San Valentín / Amor Salvaje". Pegue el letrero al palito y el palito al corazón. Pueden descargar el letrerito aquí . Hay dos versiones en español y en ingles.
This is a super cute idea for Valentine's Day. I was walking around at the Dollar Tree store and I saw these adorable plastic hippos. I love chubby animals they look so cute and I thought I could use these hippos for a Valentine's DIY. However, for this project you can use any animal that you like. I used Rust-Oleum® Metallic spray paint in gold to paint the hippos. I recommend using this brand because it works great. Two coats are enough to make your hippos look like gold. I attached a heart to their mouths and added a little sign that said "Happy Valentine's Day – Wild Love". I glued the sign to the stick and the stick to the heart. I made this sign for you guys. If you want it you can download it here. I hope you like this easy DIY.
Materiales
• 2 animales – Yo use hipopótamos
• 1 corazón
• 1 palito
• Pistola caliente
•
Letrero – en español
Supplies
• 2 Plastic Animals – I got hippos
• 1 heart
• 1 stick
• Glue gun
•
Sign – English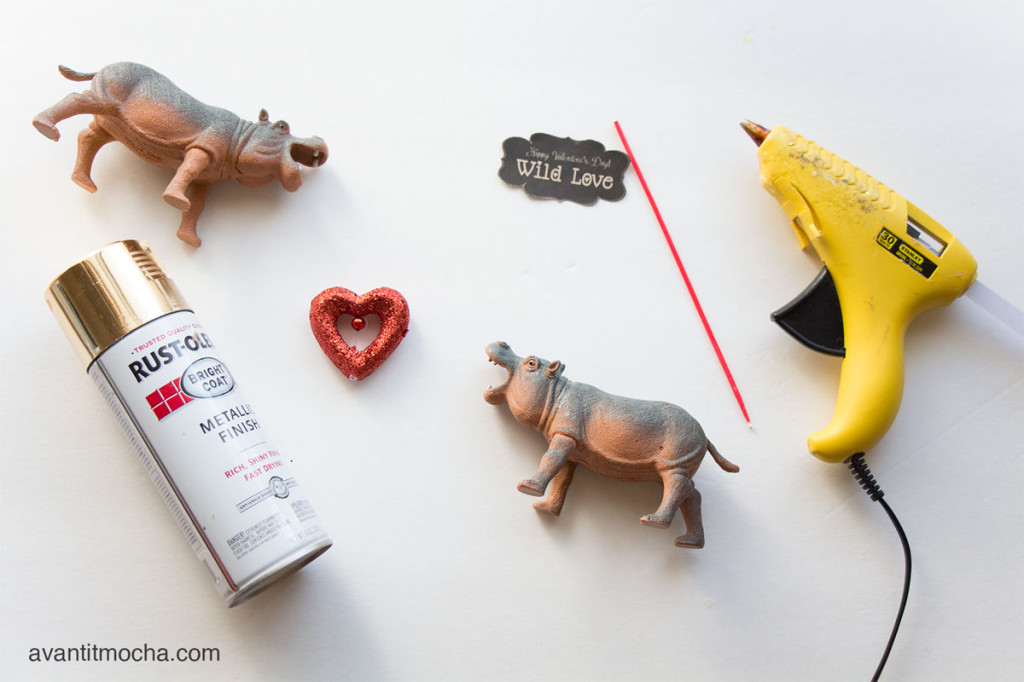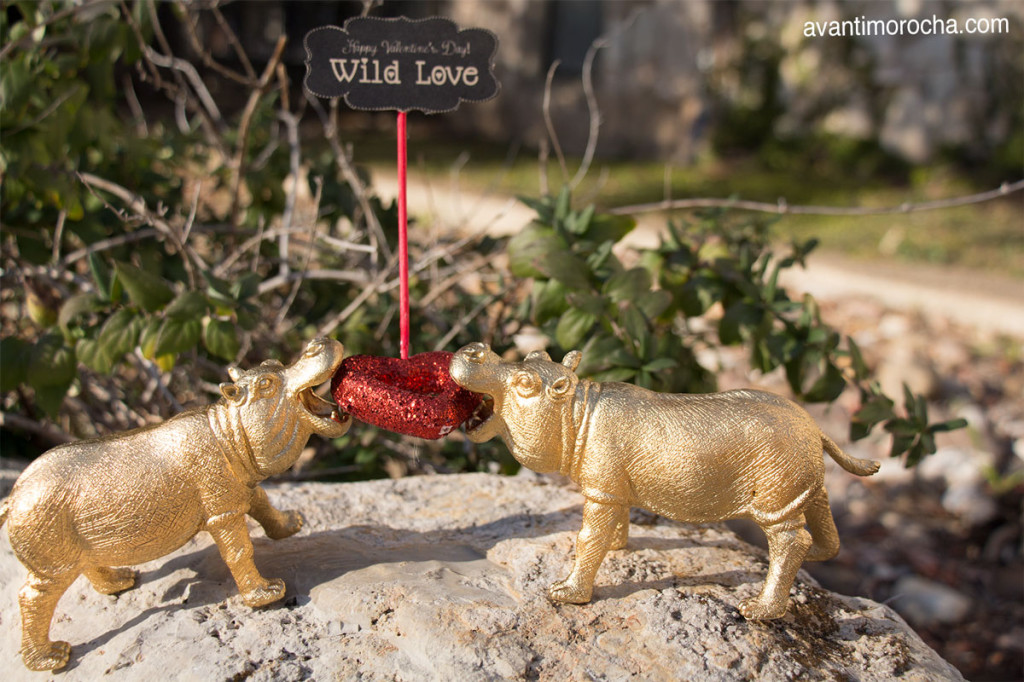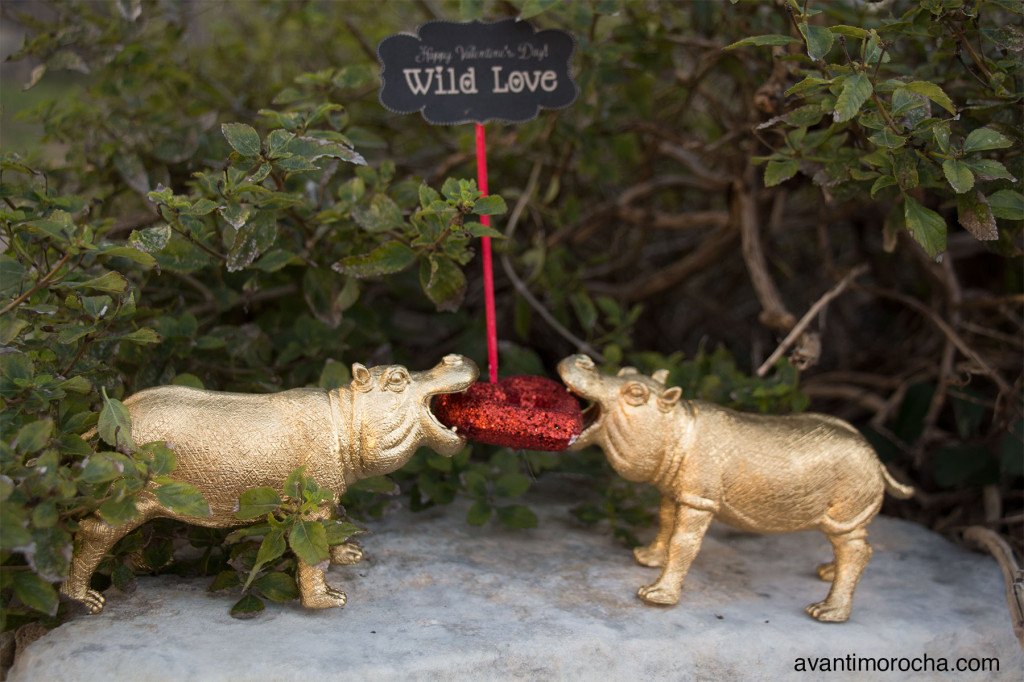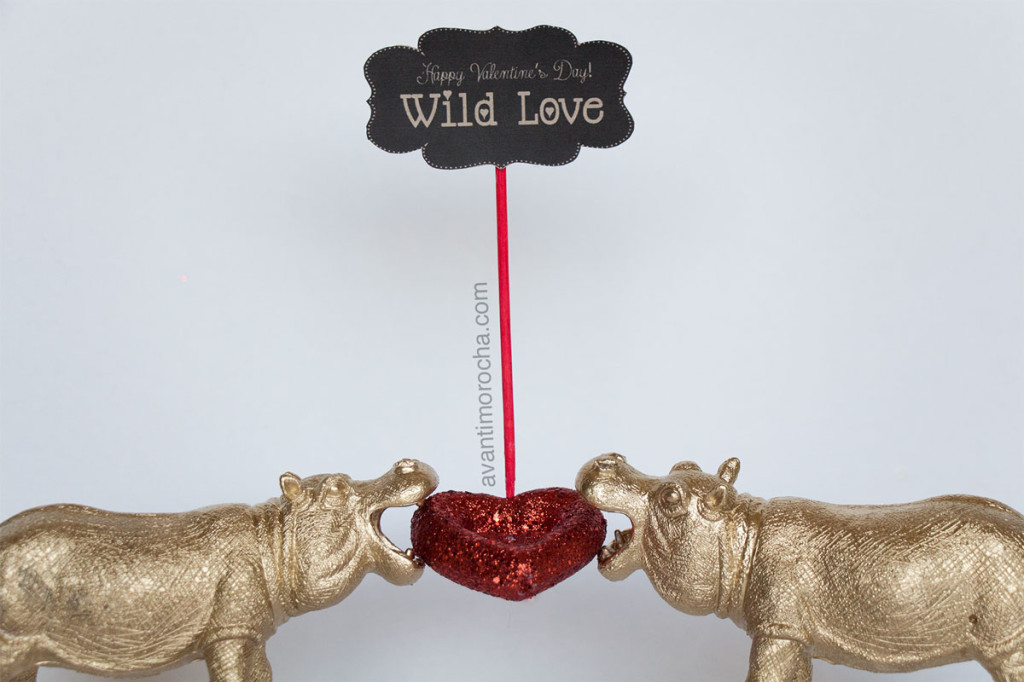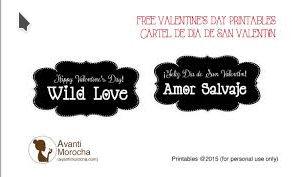 DESCARGA EL CARTEL GRATUITAMENTE AQUI
FREE DOWNLOAD THE PRINTABLE HERE